Soaked Oatmeal with Blueberries and Almond Butter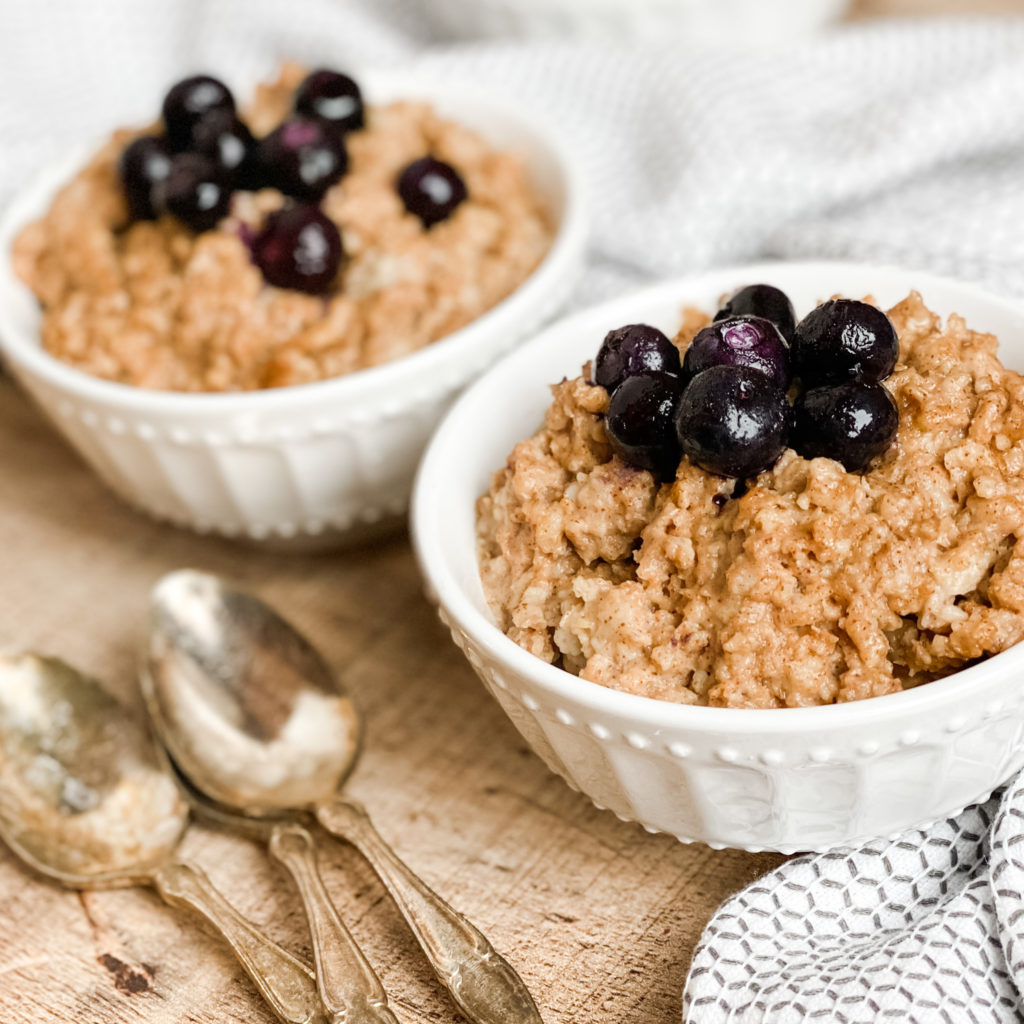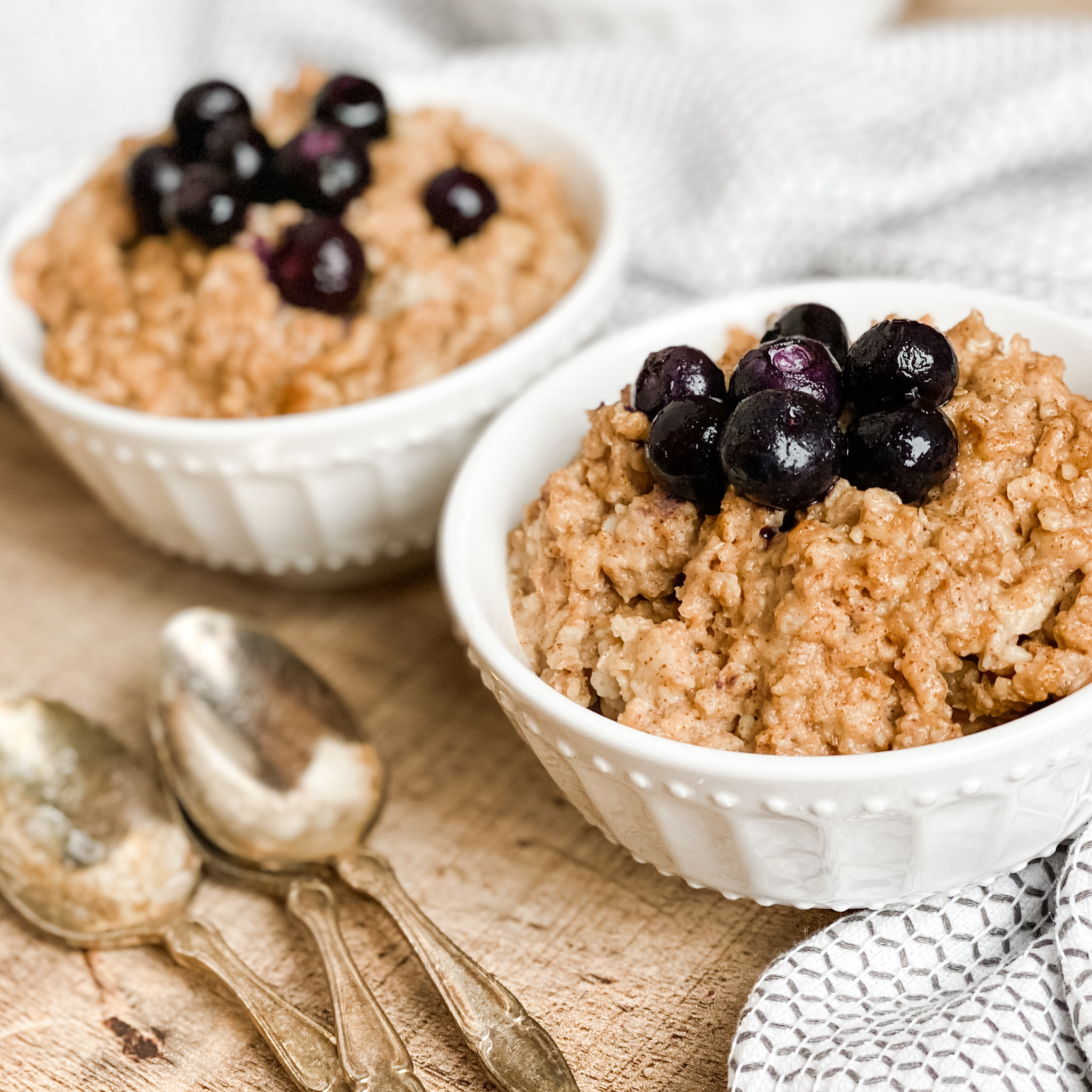 Simplify your dinner prep with tasty, nourishing soups!  My short, practical ebook is filled with my family's favorite one-pot, gluten-free, real-food soup recipes.
Get your copy of Nourishing Soups today!
This post may contain affiliate links, which means I make a small commission at no extra cost to you.
See my full disclosure here.
This soaked oatmeal is a staple at my house.
We like to make a big batch and refrigerate the leftovers for reheating all week long. The recipe below lasts our family of five for about three breakfasts.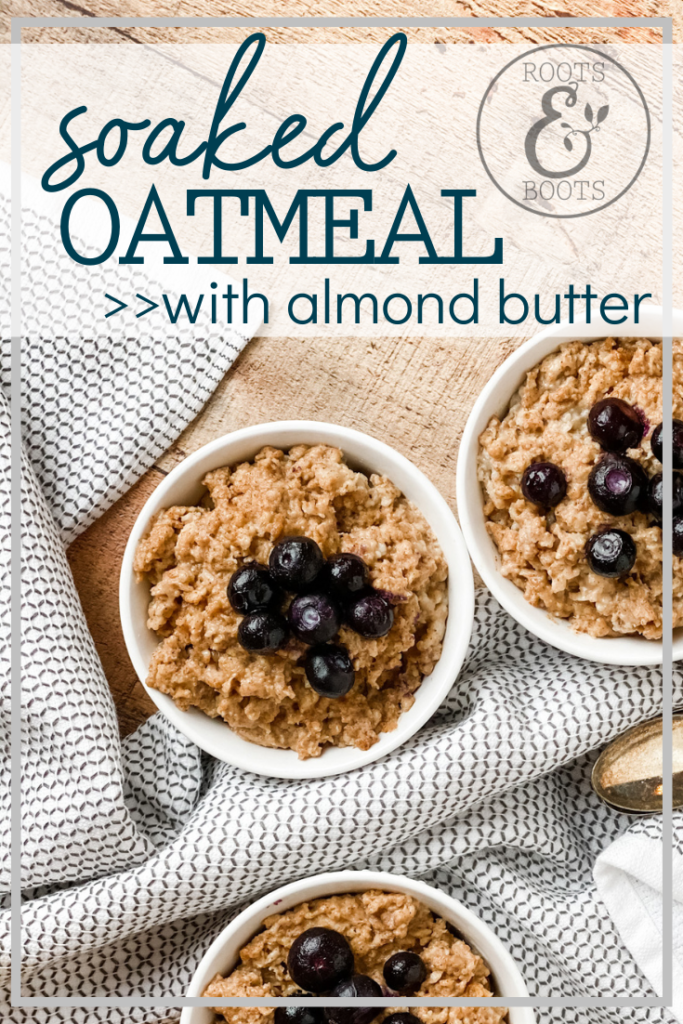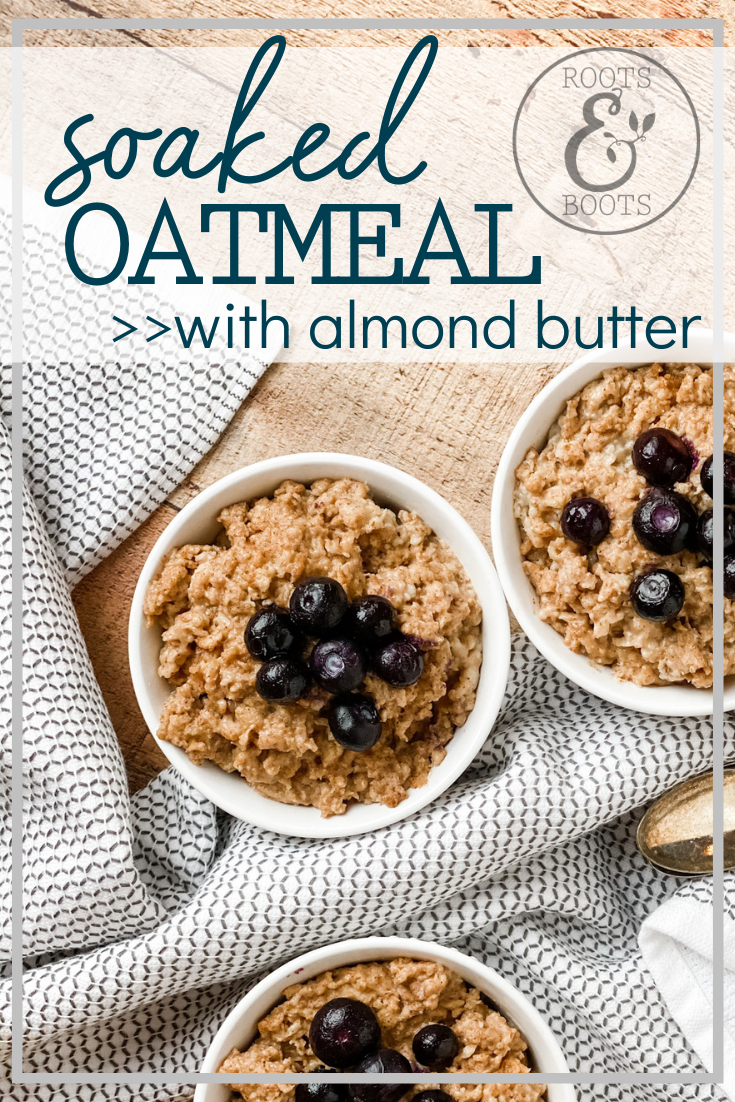 With easy access to our own pastured eggs, we tend to eat them for breakfast pretty regularly. Sometimes it's nice to switch things up and have a non-egg breakfast like this soaked oatmeal.
It travels well, is easy to reheat, and really sticks to the ribs. My entire family loves it, which scores major points with me.
This is a very flexible recipe, so have fun experimenting with various add-ins and toppings.
Toppings ideas:
blueberries
strawberries
raspberries
blackberries
jam
applesauce
apple butter
peach butter
ripe, diced pear
chopped apple
sliced banana
raisins
chopped nuts
chia seeds
cinnamon & nutmeg
The importance of soaking
Why do we soak the oats?
Soaking is important because it reduces the phytic acid, thereby increasing the nutritional value of oats and other grains.
We add apple cider vinegar and buckwheat groats to draw out the phytic acid as the oaks soak overnight.
Print
Soaked Oatmeal with Blueberries and Almond Butter
---
Soaking:
6 cups

oats (I use this brand.)
scant

1/2 cup

buckwheat groats
2 TB apple cider vinegar
warm water to cover
Cooking:
6

–

7.5

c. water

2

TB unrefined sea salt

1

jar (26 oz.) almond butter
vanilla creme stevia, to taste
Toppings:
Choose your favorite: blueberries, blackberries, strawberries, raspberries, diced pear, chopped apple, sliced banana, raisins, dried apricot, peaches, peach butter, apple butter, jam, applesauce, chopped nuts, chia seeds, etc.
---
Instructions
Combine Ingredients for Soaking in a large glass bowl.  [oats, groats, ACV & water]
Cover, and allow to soak for 12-24 hours.
Strain oats with a fine mesh strainer, rinsing well as you strain.
Place strained and rinsed oats in a large cooking pot.
Add Ingredients for Cooking to the pot.  [water and salt]
Bring oats to a boil, then reduce heat and allow to cook for a few minutes, until it reaches your desired consistency.  Stir frequently.  Keep in mind that the oatmeal will continue to thicken after you remove it from the heat.
While oats are still hot, add the jar of almond butter.  Stir well to distribute.
Add vanilla stevia.
Stir well, making sure to scrape the bottom of the pan and around the edges so that everything gets mixed well.
Serve with toppings of your choice.
Store leftovers in the refrigerator.
Instructions for Reheating
Add a heaping spoonful (probably about 1-2 TB) of coconut oil to a pan over medium heat. The coconut oil (sort of) prevents the oatmeal from sticking to the bottom of the pan, and it adds wonderful nutrition and flavor.
When the oil has melted, add the cold oatmeal and a bit of water, using a spoon to chop up the clumps of oatmeal.
Heat, stirring, until oatmeal is softened and warmed through.
---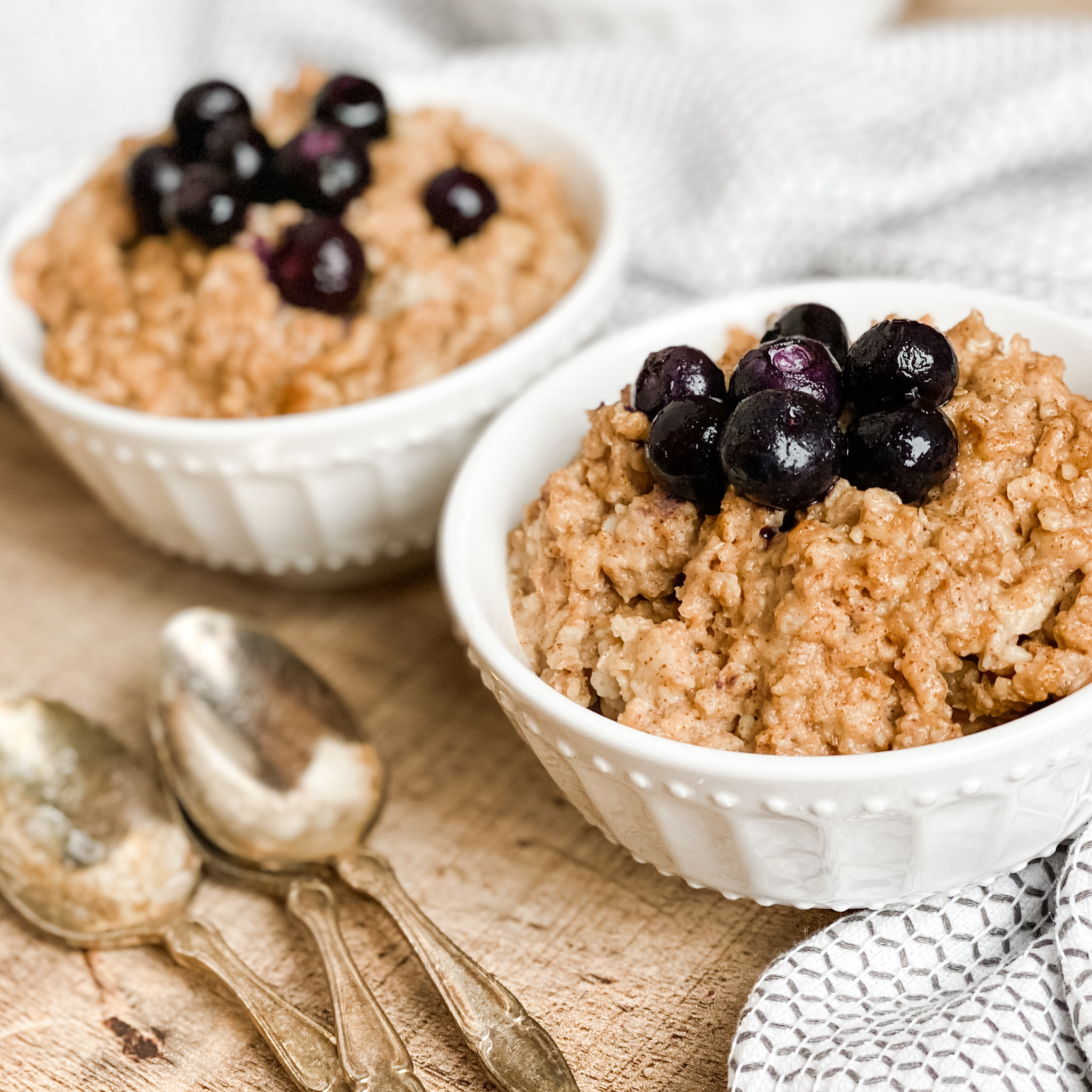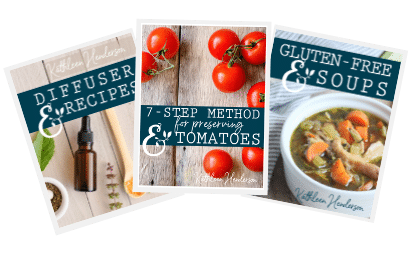 Sign up NOW for my best tips delivered weekly to your inbox!
You'll also get instant access to my library of free ebooks and resources.