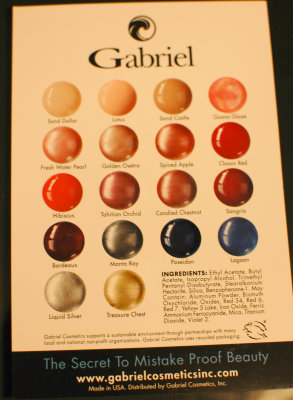 This post may contain affiliate links, which means I make a small commission at no extra cost to you.
See my full disclosure here.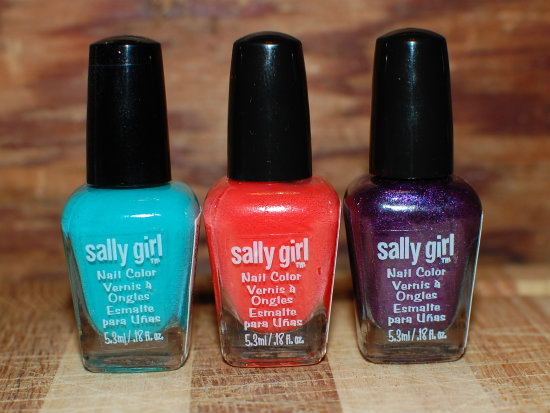 It doesn't take a rocket scientist to figure out that nail polish is not the healthiest thing to put on your body.
After all, nail polish is paint.  It doesn't wash off.  It (usually) doesn't chip.  That can't be healthy, right?
It turns out that–as you might imagine–most nail polish contains at least three major toxins: Dibutyl phthalate (DBP), Toluene and Formaldehyde.  
I won't spend time detailing the ill effects of these chemicals; you can read all about them from the links at the end of the post.  They're bad stuff.
What we're looking for is "Three-Free" polish, meaning it is free of those three nasty chemicals.  
Now, you should also be aware that "Three-Free" polish is much better than regular nail polish, but is still not technically a healthy, natural product to apply to our bodies.
But, if you're like me, you still want to paint your toe nails, even if it's slightly risky.  So, here are a few "Three-Free" polishes I've tried, with good results.
(You may also want to check out the links below, for additional "Three-Free" options.)
Three-Free Nail Polish
Sally Girl polish comes in teeny, tiny bottles, which is perfect for me.  I use polish only on my toes, and change it so infrequently that I've never, ever gone through an entire bottle of nail polish.
Sally Girl polish is actually aimed at little girls, which is why it's free of the three major chemicals, and why the bottles are so small.
It's also the reason why mostly only bright colors are available, with no "mature" shades.  I happen to love the three colors I selected (see first photo above), especially for summer time.
Another bonus: the tiny bottles are only $.99 each (available at Sally Beauty Supply stores).
My nail salon introduced me to this brand of Three-Free polish.  They've got an amazing array of shades!
Unfortunately, my salon doesn't sell the polish.  They use the clear base coat on all clients, which is fantastic.  I haven't tried any SpaRitual color polishes, because I always take my own color in order to do touch ups at home, if necessary.
SpaRitual polish can be purchased online, and I would imagine that more and more salons will begin to carry the line.  I even saw some random colors recently at Marshall's!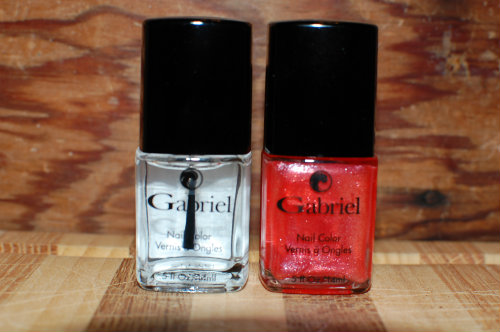 This line of polish is available at My Favorite Health Food Store, which is how I came to own the clear polish and the shimmery Guava Glaze.
The quality of the polish seems good, but I didn't wind up loving the color I chose.  I should have realized it was a "glaze" and would have more of a shimmery transparent look, as opposed to the shiny, opaque look I was going for.  (Seems obvious now, when I look at the picture above, and at the color card below.  Oh-well.)
Do you have a favorite Three-Free nail polish?
Sources and Additional Reading
Looking for Non-Toxic Personal Care Products?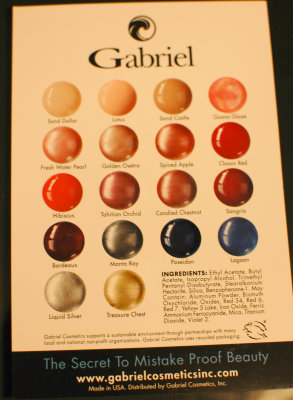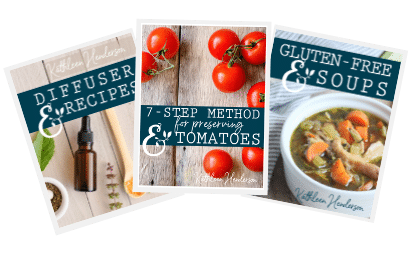 Sign up NOW for my best tips delivered weekly to your inbox!
You'll also get instant access to my library of free ebooks and resources.