Join the Seasonal Club.  Ditch the processed life! Learn to grow, source, preserve, and prepare real foods ALL YEAR LONG!  LEARN MORE >>
Join the Seasonal Club.
Ditch the processed life! Learn to grow, source, preserve, and prepare real foods ALL YEAR LONG!  LEARN MORE >>
Is Your Root Canal Making You Sick?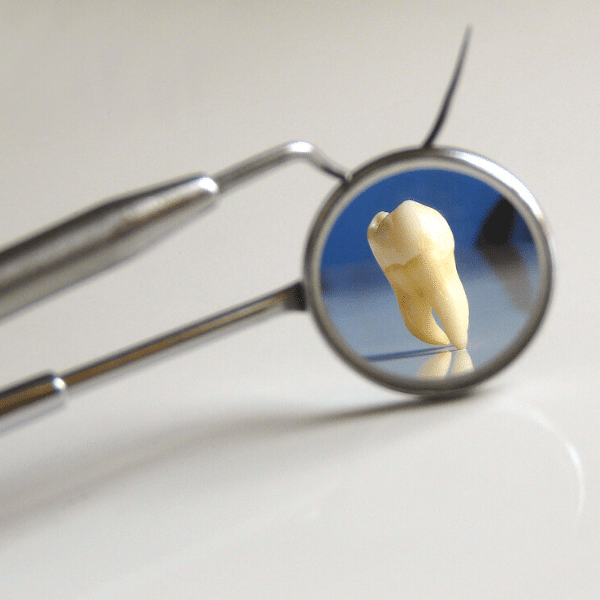 This post may contain affiliate links, which means I make a small commission at no extra cost to you.
See my full disclosure here.
You know your yellow tooth is an eyesore when little children, including your own, begin to ask….
What's wrong with your tooth?
Why is your tooth yellow?
The truth is, my ever-darkening front tooth is dead. According to my former dentist, it requires a root canal. Several years ago, I might have agreed. In fact, over fifteen years ago, the tooth next to it received a root canal.
Root canals are performed every day. They're no big deal, and are considered safe by the American Dental Association (among others).
But are root canals really safe? Today I'll explain why, for now, I've chosen to live with my yellow tooth instead of having it filled and capped.
My First Root Canal
The nutshell story: in college, I was hit in the face with an icy snow ball. Thanks, college boyfriend.
One tooth died almost immediately and became painful. My dentist said "root canal," and that was it. Plus a crown.
Easy peasy. I was twenty years old.
Fast forward to my thirties, when I suffered three miscarriages, a variety of mysterious symptoms, and an eventual diagnosis of thyroid disease and then Hashimoto's. Though my health is much better now that my thyroid is well supported, I continue to struggle with certain mystery symptoms.
The Second Root Canal that Never Was
And then the other front tooth began to darken, but there was no pain. For years I've toyed with the possibility of a second root canal, but since there was no pain, I couldn't justify the cost. It seemed to boil down to plain old vanity.
Finally my tooth grew so dark that I couldn't bear to see my own smile and small humans were pointing it out on a regular basis. By this time, our lifestyle had changed dramatically, and I'd caught wind of the fact that perhaps root canals weren't the *best* idea for long term good health.

What the Biological Dentist Said
So I visited a biological dentist, and his advice alarmed me. He thinks my thyroid / autoimmune disease is closely tied to that root canal from long ago.
Ideally, he wants to yank both front teeth–the root filled tooth and the tooth that "needs" a root canal–and give me implants or a bridge.
Extraction and replacement seems a bit radical. These are my two front teeth–the largest, most prominent teeth in my whole smile. Furthermore, the procedure is, as you might imagine, quite pricey. Yikes!
Is Your Root Canal Making You Sick?
I dug into this topic, reading about potential links between root canals and cancer and Dr. Weston A. Price's groundbreaking findings of the links between root canals and degenerative diseases.
I now find myself siding more and more with the biological dentist.
The basic idea is that a root filled tooth harbors toxic bacteria which can migrate to surrounding tissue and also travel throughout the body via the bloodstream, contributing to chronic illness, weakened immunity, and even cancer.
A root filled tooth no longer has any fluid circulating through it, but the maze of tubules remains. The anaerobic bacteria that live there seem remarkably safe from antibiotics. The bacteria can migrate out into surrounding tissue where they can "hitch hike" to other locations in the body via the bloodstream. The new location can be any organ or gland or tissue, and the new colony will be the next focus of infection in a body plagued by recurrent or chronic infections. [Source]
On one hand, it seems a bit radical, but on the other hand, it makes perfect sense. The evidence is compelling:
What to Do if You've Already Had a Root Canal
If my root canal teeth were near the back of my mouth, I'd probably just have them extracted and not worry too much about replacing them, or at least not be in a hurry to choose a replacement method.
By the way, here are 8 root canal options you may want to consider instead of a root canal.
Because my problem teeth are smack dab in the front and center of my mouth, extraction would require implants or a bridge. Implants are controversial in and of themselves, not to mention the ordeal and the expense. A bridge seems like a better option based on my current understanding.
Additionally, I recently saw a second and less radical biological dentist who said he could clean out the root filled tooth, and perform a safer and healthier root canal on the other tooth.
Current Options:
Do nothing
Treat root filled tooth + root canal of second tooth (performed by biological dentist)
Extract + replace both teeth
Options for tooth replacement following extraction:
1. Implants
2. Fixed bridge
3. Composite bridge
4. Removable partial dentures
5. (Do nothing: no replacement)
Honestly, I'm still at a loss for what to do next! Essentially I'm choosing to do nothing, while continuing to ponder the options.
Have you had a root canal? Have you heard of the link between root canals and degenerative disease?
photo credit: tooth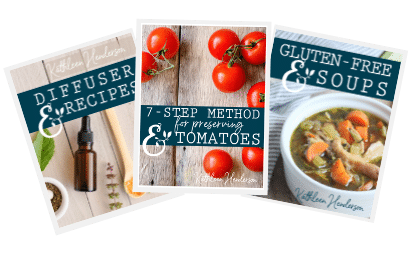 Sign up NOW for my best tips delivered weekly to your inbox!
You'll also get instant access to my library of free ebooks and resources.