How to Make Your Own Natural Food Coloring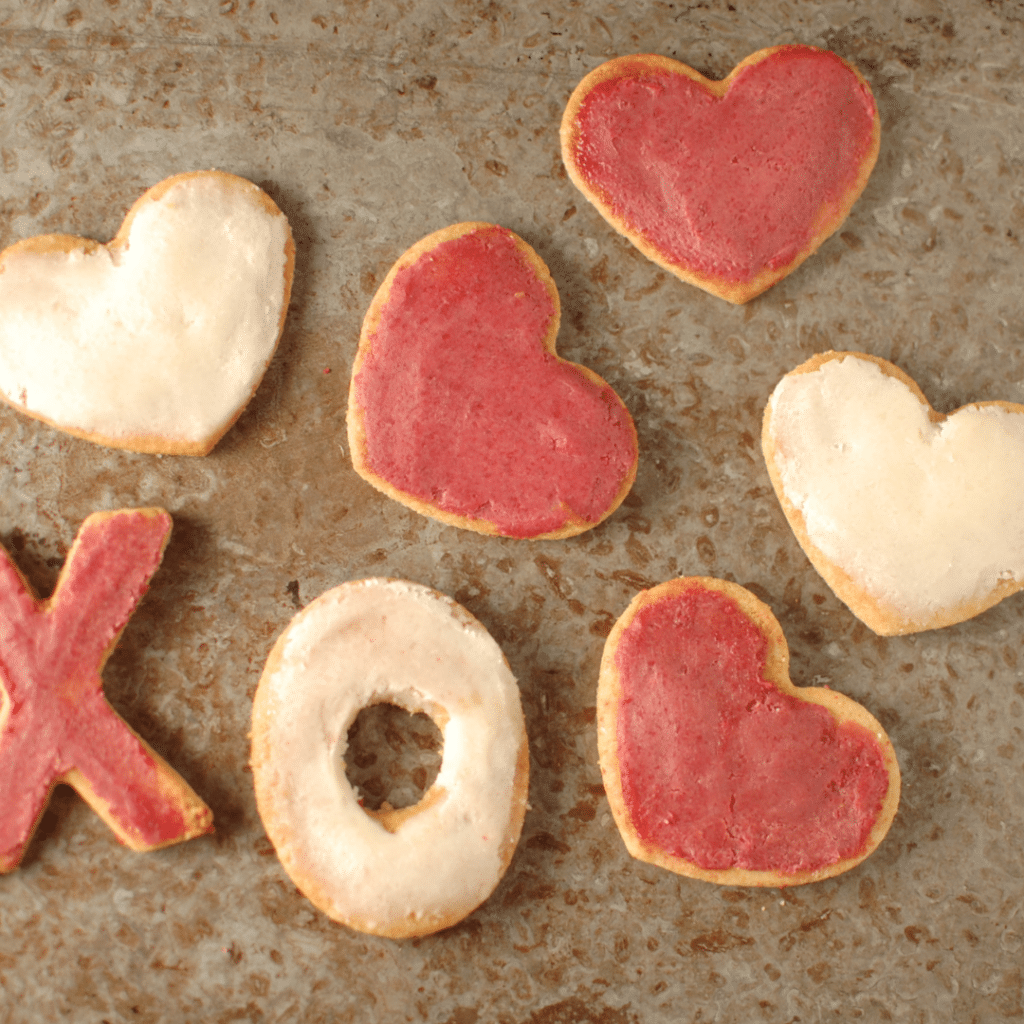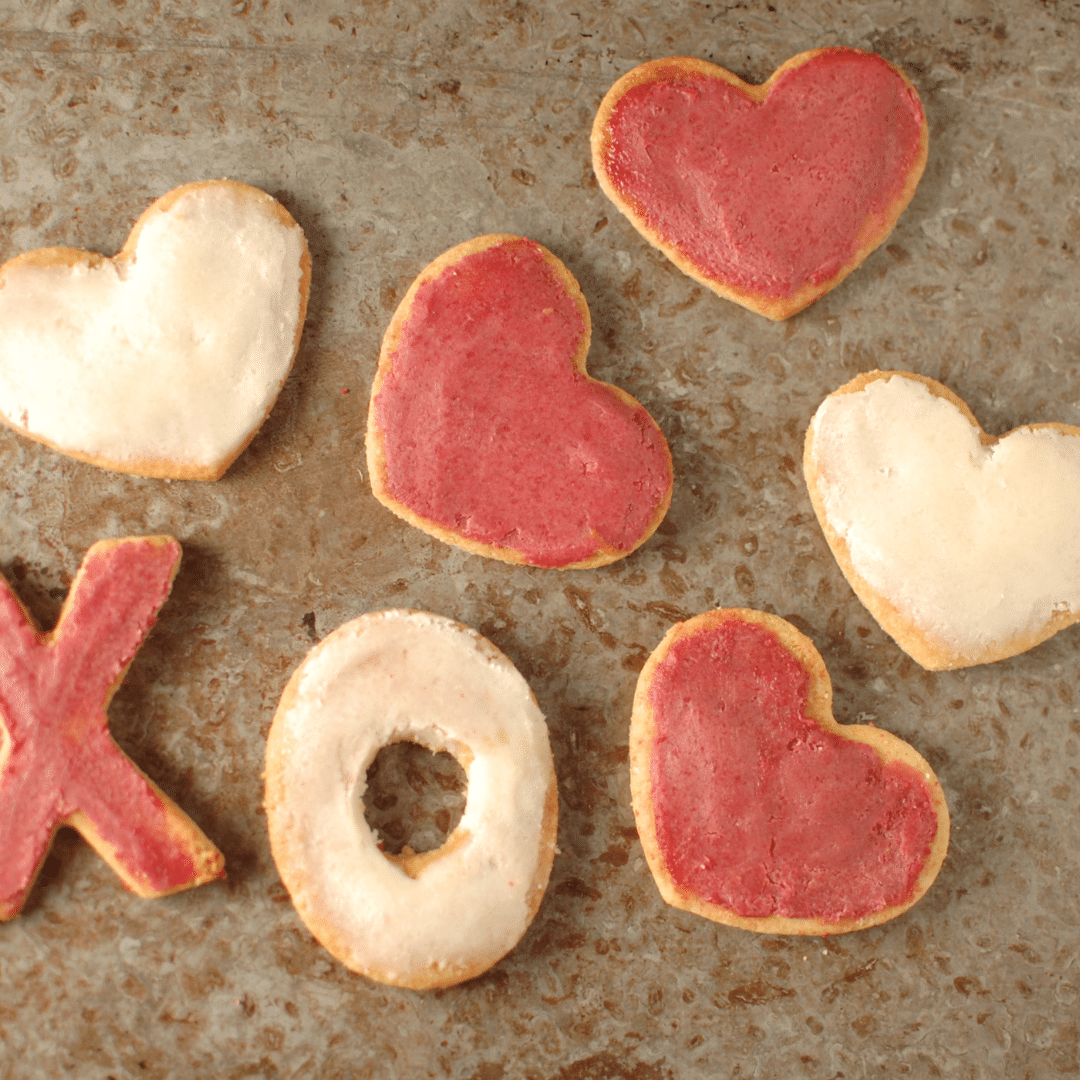 Simplify your dinner prep with tasty, nourishing soups!  My short, practical ebook is filled with my family's favorite one-pot, gluten-free, real-food soup recipes.
Get your copy of Nourishing Soups today!
This post may contain affiliate links, which means I make a small commission at no extra cost to you.
See my full disclosure here.
Since artificial food coloring is bad news and making it myself seemed like a big hassle, we simply didn't use frosting for a few years (with the exception of this 2-ingredient chocolate ganache, which I highly recommend).
…Until I discovered how not intimidating it is to make your own natural food coloring…with real food ingredients!
Today I'll share my experience with natural food coloring, two great options for real food frosting, and my current favorite "sugar" cookie recipe.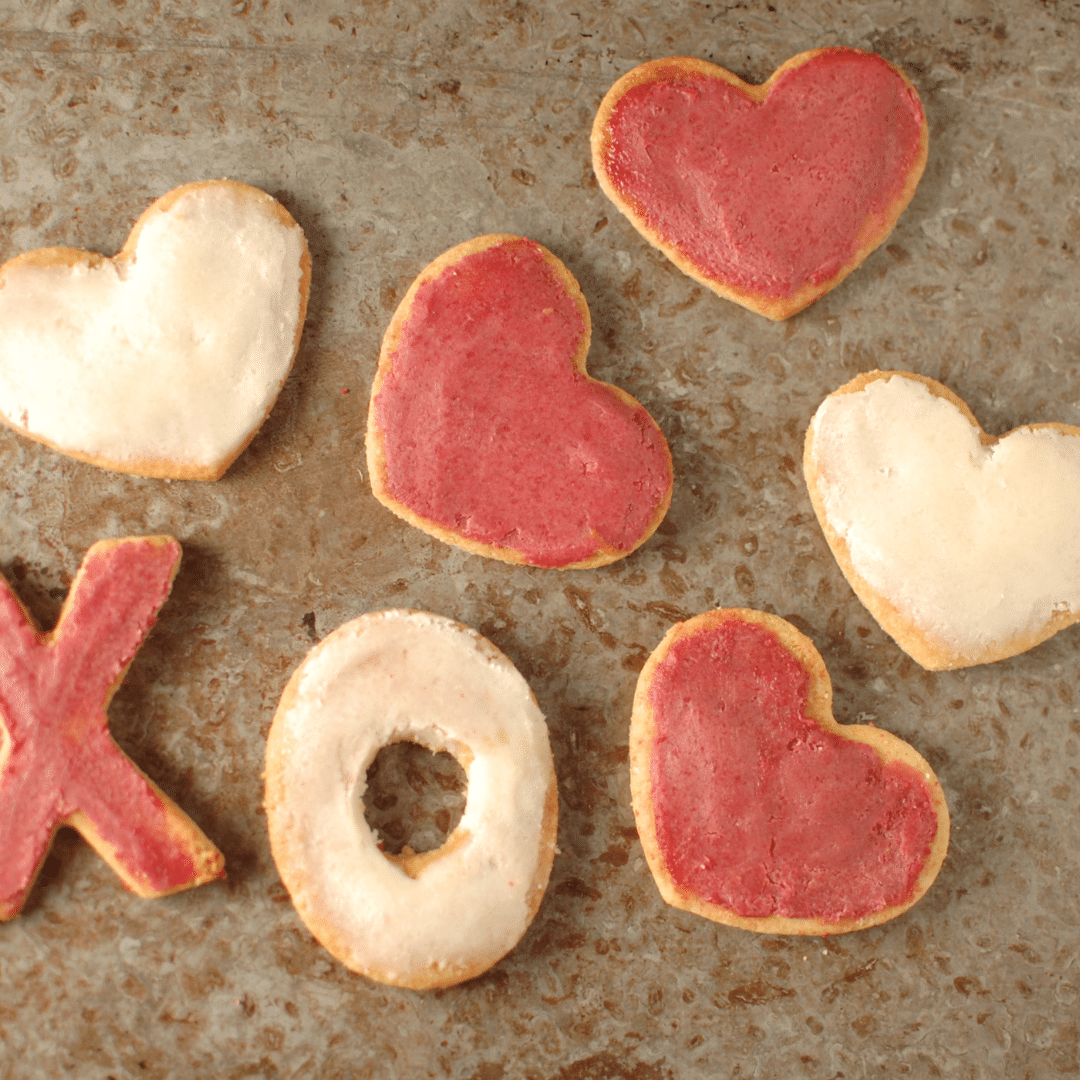 How to Make Your Own Natural Food Coloring
This list of natural food colorings served as my inspiration. So far, we've tried beet root powder to make pink and chlorella powder to make green. And of course the uncolored frosting was white.
Keep in mind that food-colored frosting could potentially taste like the food used for coloring, so go easy on the natural food coloring until you get the hang of it.
Adding powders or liquids can alter the consistency of your frosting, so be prepared to add or reduce the amount of liquid in the recipe when introducing natural powders or liquids as coloring.
Also be aware that natural food coloring tends to produce more muted shades than artificial dyes. I'm still experimenting with this process…if you have any tips, please let me know!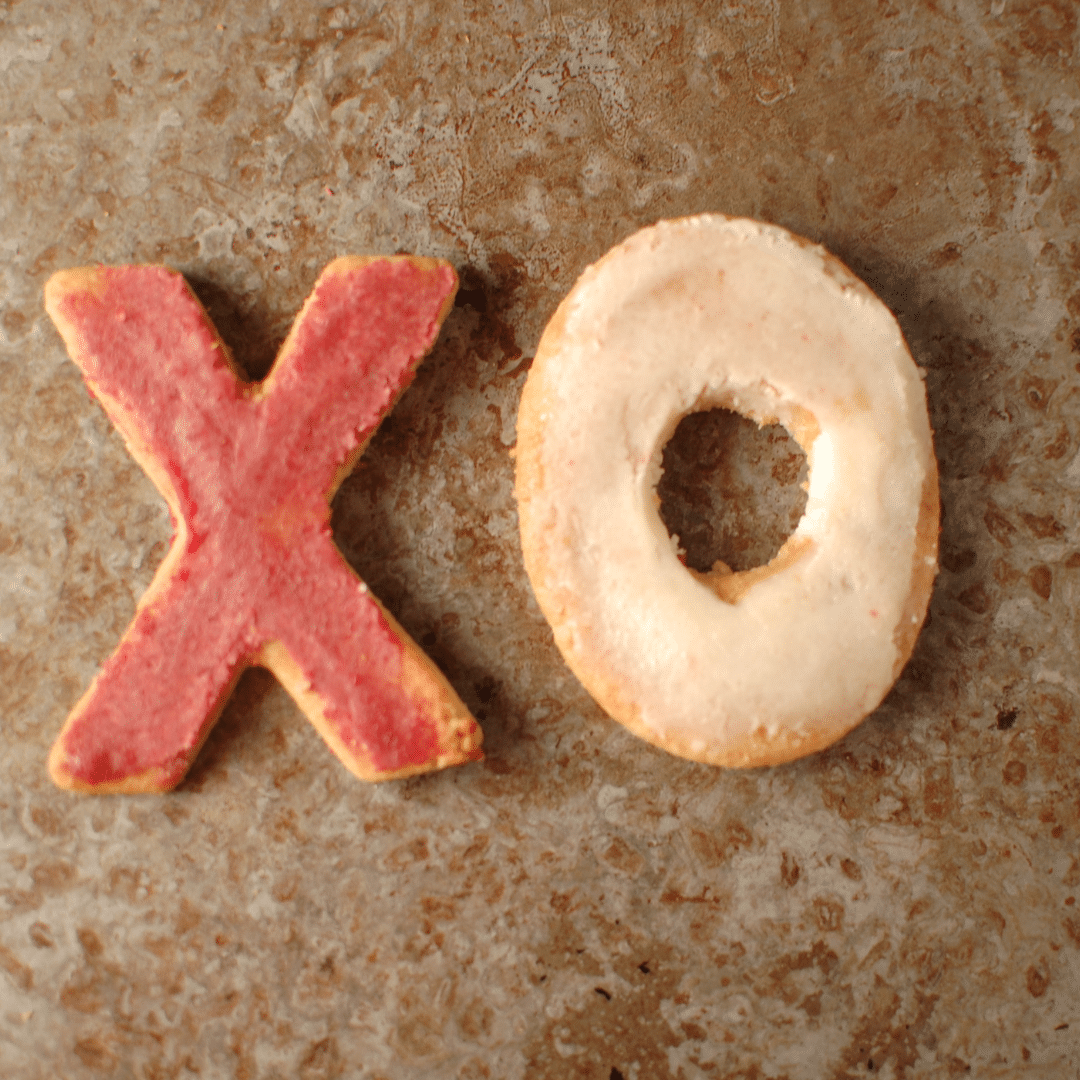 Red / Pink
Beet root powder makes an awesome pink! At Christmas, we were actually going for red but it was our first time coloring with beet root powder and I was nervous about altering the taste of the frosting. In the end, it tasted just fine. Sweet, even.
Other options to consider:
pureed strawberries or raspberries
pure pomegranate juice

Green
Since I already had some on hand, we used chlorella powder. I'm pretty sure that chlorella-flavored frosting would not be a special treat, so I went super light on the green powder. As a result, our green frosting was a very muted shade of green. The taste turned out absolutely fine, so next time I'll be brave and add more of the powder.
Other options to consider:
liquid chlorophyll
spinach powder
For more natural food coloring ideas, check out this list from Nourishing Joy. She's got suggestions for orange, yellow, blue, purple, tan, brown and black.
Sugar Cookies
This is my current favorite "sugar" cookie recipe: Grain-Free Sugar Cookies (Paleo and SCD) from Against All Grain.
The recipe calls for almond flour, honey, egg, coconut oil, vanilla, baking soda and sea salt, and can be made in the food processor. So simple!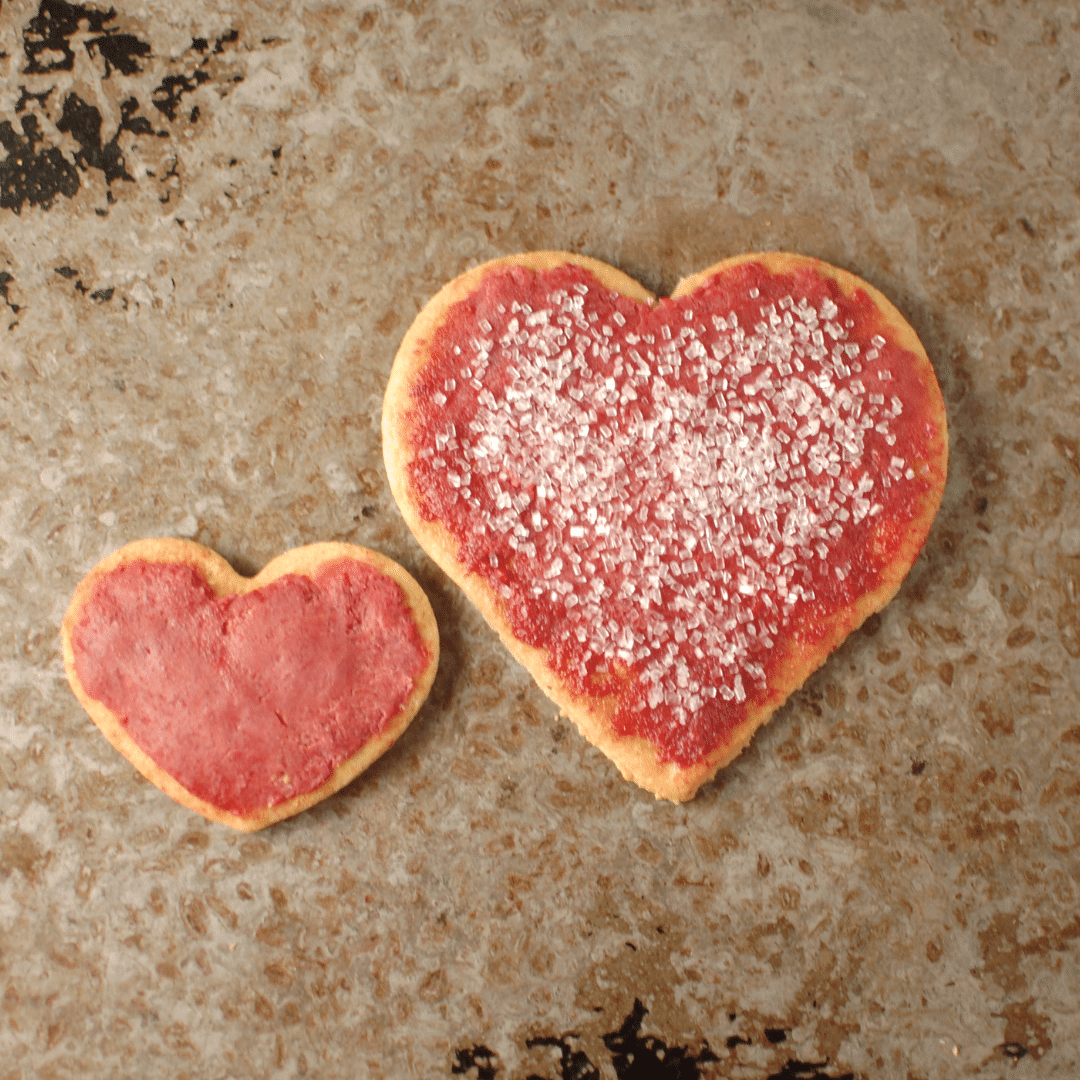 Two Real Food Frostings
The frosting on our Valentine cookies is the same one included in Against All Grain's sugar cookie recipe mentioned above. It calls for cacao butter and is much thicker than the next frosting listed below.
Pros:
Yummy
After spreading the frosting, you can use your (clean) finger to smooth it out so that it closely resembles royal icing.
Cons:
Cacao butter is pricey
Slightly more complicated than I'd prefer–chilling in the fridge and then whipping. (I skipped the whipping.)
Thick, hard to spread–Maybe it was because I skipped the whipping, but my kids had a hard time spreading this frosting. It was super crumbly and kind of hard.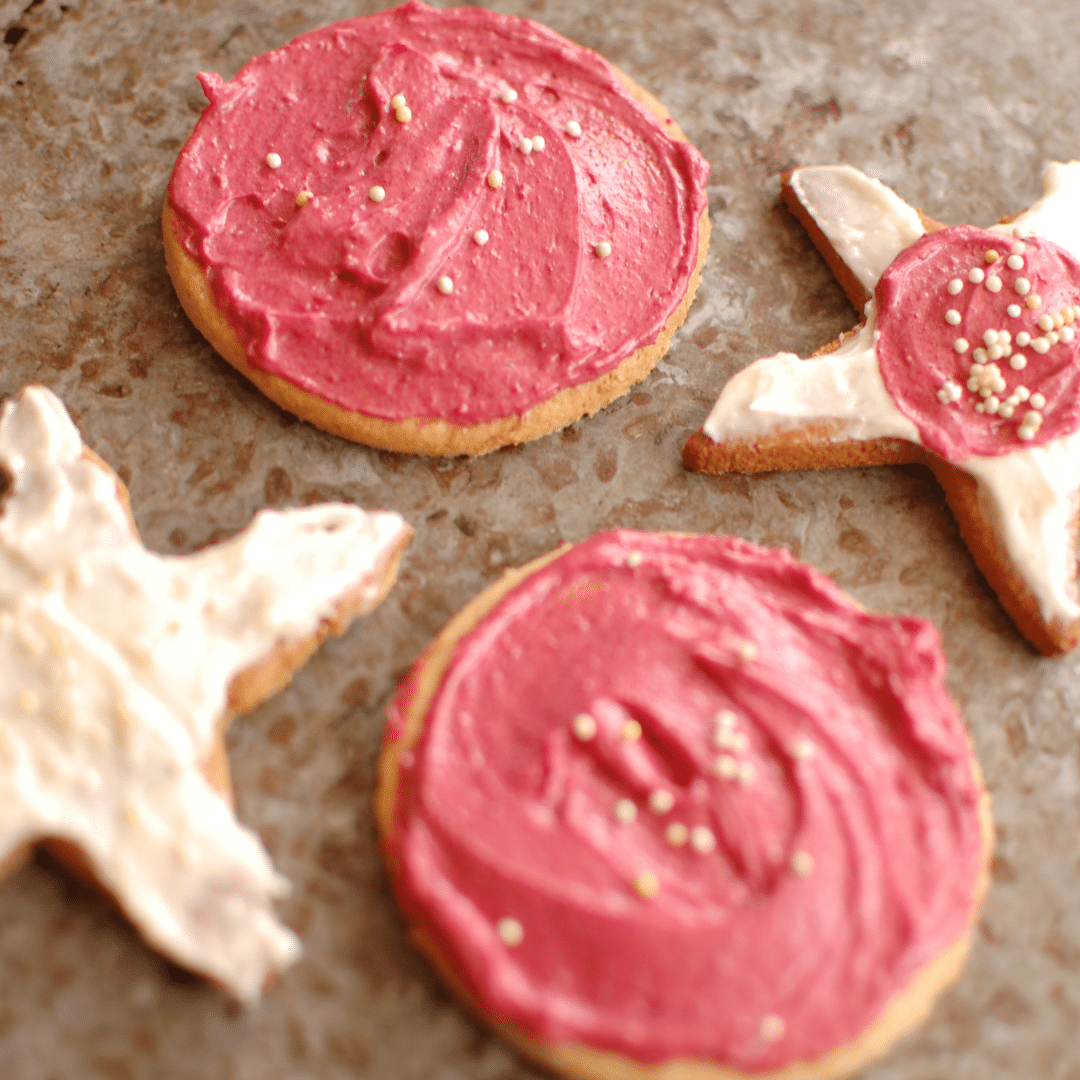 2. Dairy Free Vanilla Frosting
We used Danielle Walker's Vanilla Frosting recipe from her first (best selling) cookbook Against All Grain. It's not listed on her blog, but this recipe for Honey Frosting from Civilized Caveman Cooking is similar.
The recipe we used calls for a bit less palm shortening, a bit more coconut cream and a few teaspoons of coconut flour plus vanilla. The coconut flour helps the frosting hold up a bit better.
Pros:
Super easy
Delicious
Creamy, easy to spread
Cons:
None, except you'll have to find the book to see the recipe. I use this book All. The. Time. and highly recommend springing for your own copy!
Bonus: More Healthy Frosting Recipes
Empowered Sustenance has a great round up of Paleo Frosting Recipes. I've got my eye on that Easy Chocolate Buttercream!
Do you have any great tips for homemade natural food coloring?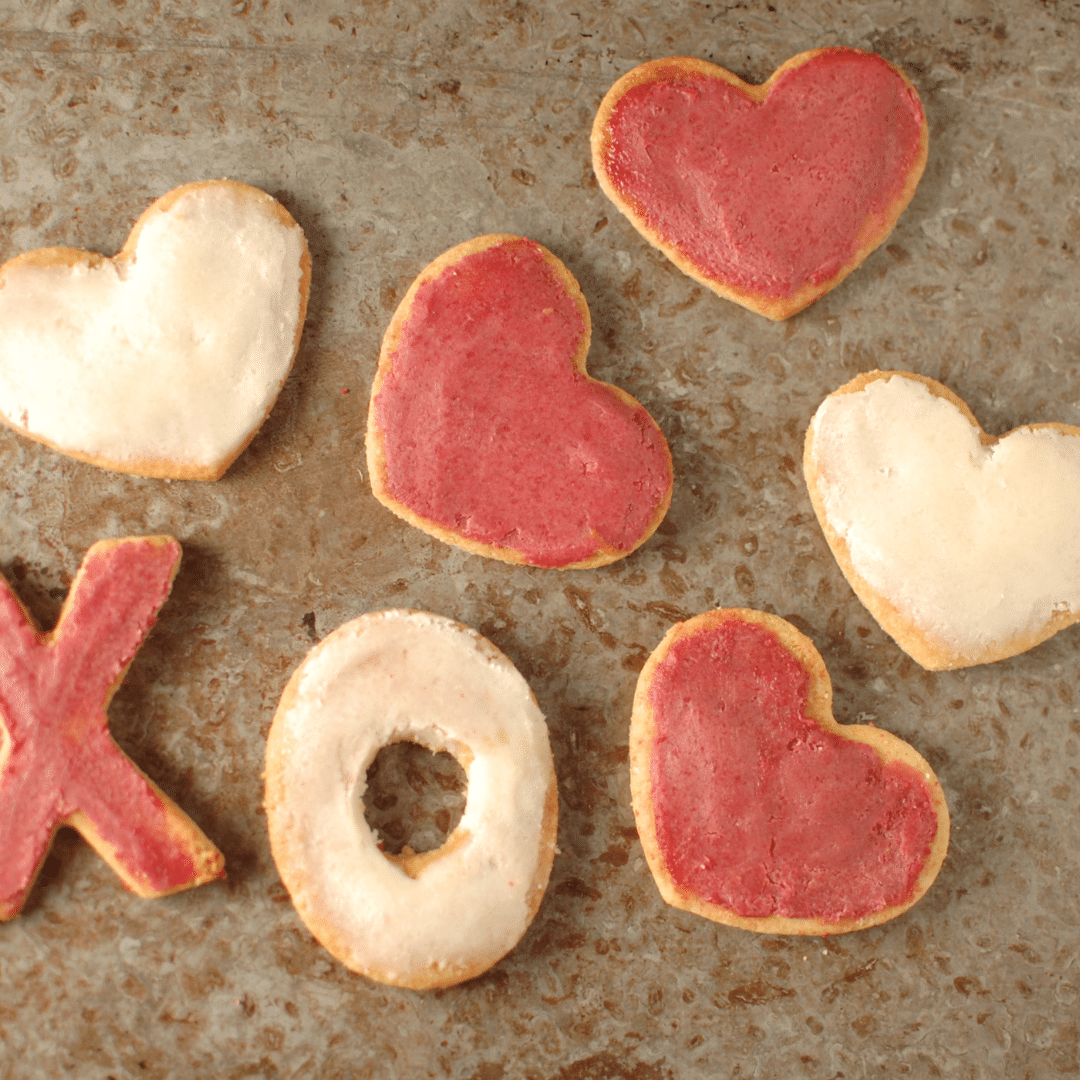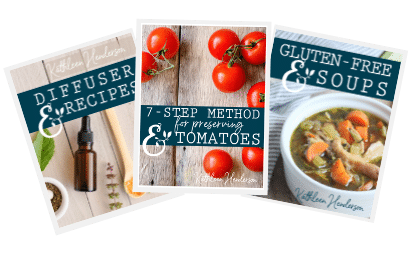 Sign up NOW for my best tips delivered weekly to your inbox!
You'll also get instant access to my library of free ebooks and resources.