Join the Seasonal Club.  Ditch the processed life! Learn to grow, source, preserve, and prepare real foods ALL YEAR LONG!  LEARN MORE >>
Join the Seasonal Club.
Ditch the processed life! Learn to grow, source, preserve, and prepare real foods ALL YEAR LONG!  LEARN MORE >>
Homemade Flubber with Essential Oils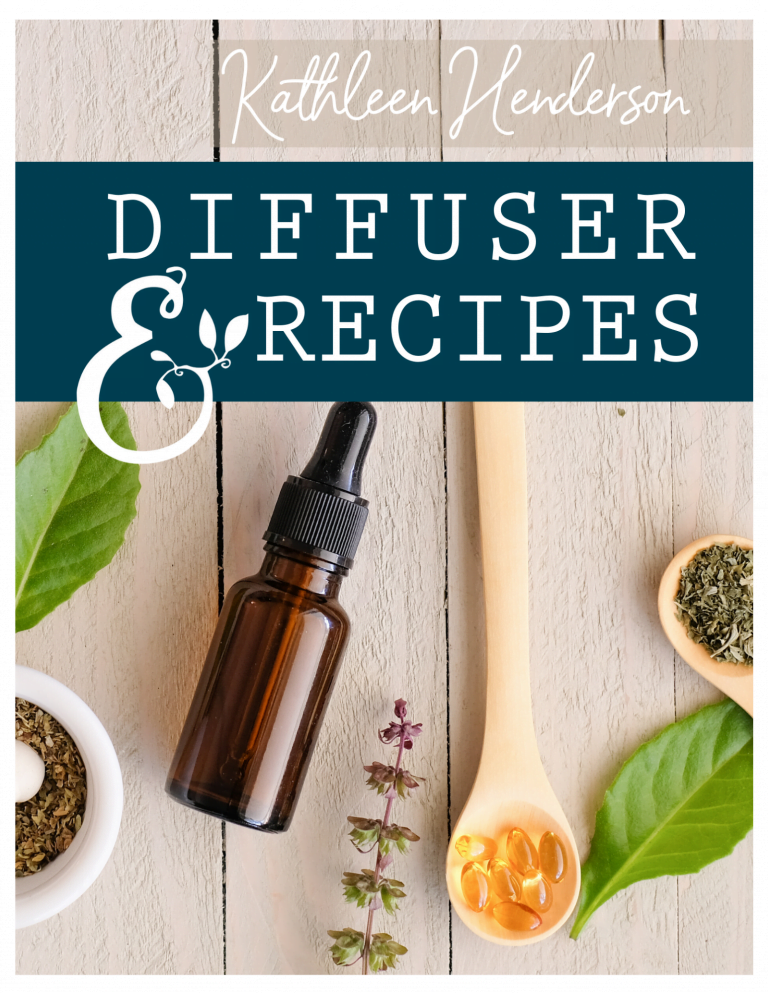 Get your free copy of 100+ Amazing Diffuser Recipes today!
No matter what life brings your way, there's a diffuser blend for that!  My short, practical ebook is packed with 100+ recipes to diffuse for immune support, sleep & relaxation, energy & good mood, focus & concentration, holiday & seasonal aromas, and more!

This post may contain affiliate links, which means I make a small commission at no extra cost to you.
See my full disclosure here.
Have your kids experienced homemade flubber with essential oils? They're going to love this recipe!
You're going to love it too, because it's simple enough for kids to make on their own and they'll get hours of good old fashioned entertainment from their homemade flubber.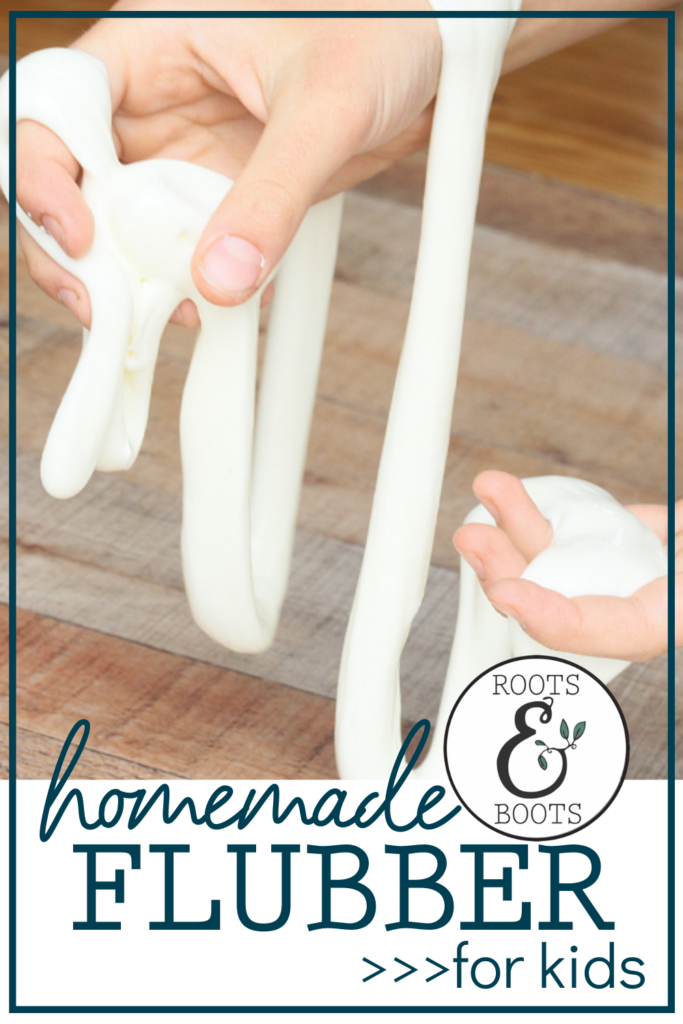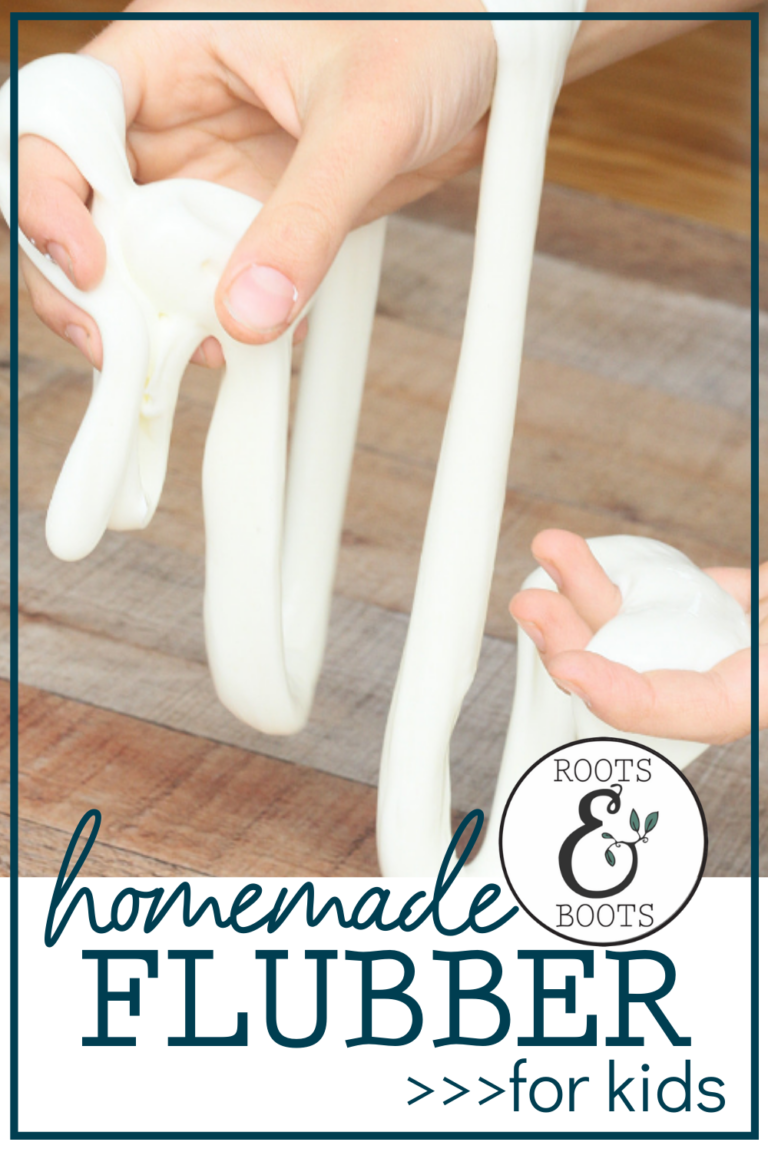 A simple-to-assemble flubber kit makes a fun gift, too. Scroll down for printable recipe cards to include with your flubber gifts.
What is flubber?
Flubber is sort of a cross between silly putty and play dough. Kids can stretch, mold, roll, pat, cut, twist, and decorate their homemade flubber.
My boys absolutely loved learning to make flubber and they often request to whip up a new batch. It's a good reason to stock an ample supply of white school glue.
We like to add at least a few drops of essential oil to make flubber time an aromatic experience. Wild Orange oil is a good option, with mood lifting properties that both calm and uplift, but you can experiment with your own favorite aromas.
My older boys love to create homemade flubber and the end result entertains them for a while, but my youngest, who is four, has logged hours upon hours of flubber play time. He gets out our homemade flubber at least once or twice a week and cooks me all sorts of delicious treats like muffins, pancakes, ice cream, and cake.
And believe me, nothing is cuter than hearing a little kid pronounce the word "flubber." I will be so sad the day my littlest says "flubber" instead of "fubber".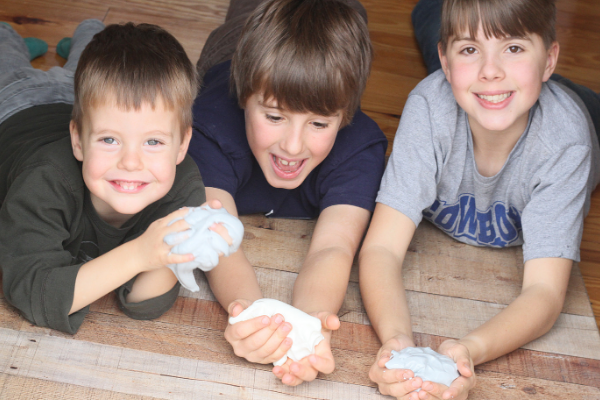 How to color your homemade flubber
We experimented with essential oils to color our homemade flubber, but it took a LOT of essential oil to make even the slightest change in hue.
First we tried blue oils like Yarrow Pom and Blue Tansy. After adding 30 drops of essential oil and barely noticing a difference, we decided that these luxurious blue oils weren't a very cost effective solution for natural food coloring.
We gave in and added a natural blue food dye.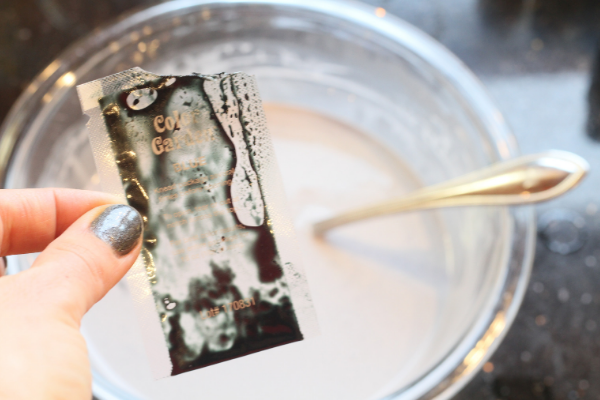 Next we tried Wild Orange oil. Since it's such an affordable oil, I was willing to use many more drops in the effort to produce a naturally colored flubber.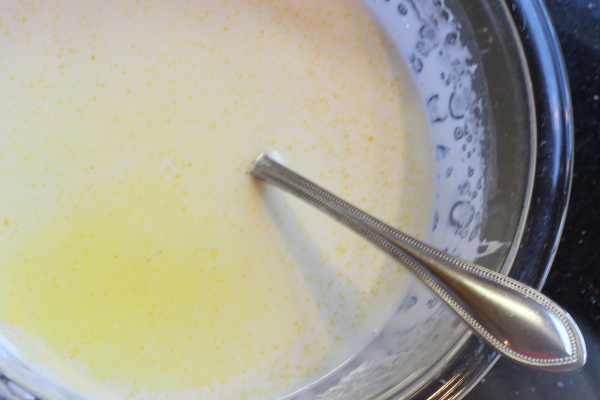 We had high hopes, but even 120 drops of Wild Orange produced only a slight glow. And an amazing aroma! We decided to embrace the beautiful creamy color without adding actual food coloring.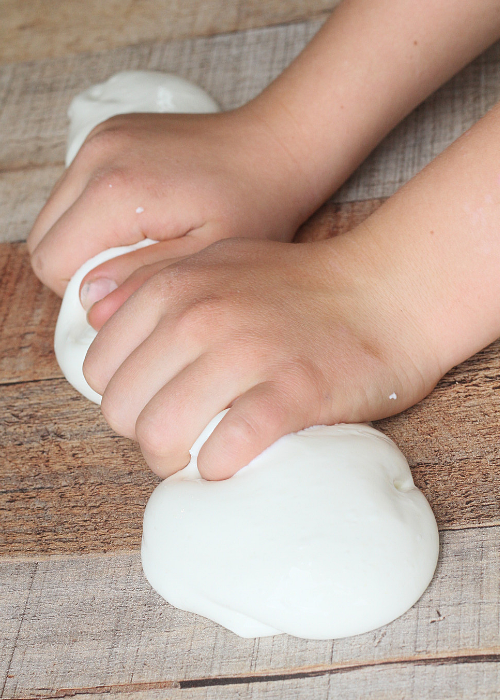 Food coloring definitely produces more vibrant colors, but I recommend natural brands only. Did you know that regular food dyes are made from petroleum and are linked to hyperactivity, allergies, and even cancer? [source] I've used this brand, this brand, and this brand looks good too.
Here's the recipe… (scroll down for a cute printable recipe card that's perfect for gift giving)
Print
Homemade Flubber with Essential Oils
---
Description
Flubber is sort of a cross between silly putty and play dough.  At my house, it's provided hours of entertainment.  Kids can stretch, mold, roll, pat, cut, twist, and even decorate it.  Best of all, the recipe is simple enough to tackle on their own.
---
---
Instructions
Combine glue, ¾ c. warm water, EO, and food coloring in one bowl.
Combine Borax with ⅔ c. warm water in a second bowl. Stir until dissolved.
Slowly pour glue mixture into Borax mixture until a ball of flubber forms!
Store in an airtight container.
---
Give homemade flubber as a gift!
Or better yet, give a homemade flubber kit. We've done this for friends: it's great fun to assemble and a big hit with the recipients.
For gift-giving purposes, I recommend including one set per child.
Simply gather a bottle of school glue (at least 8 oz.), a small amount of Borax, a teeny bottle of essential oil, and optional food coloring. Add a recipe card (see below), place everything in a cute gift bag, and you're good to go!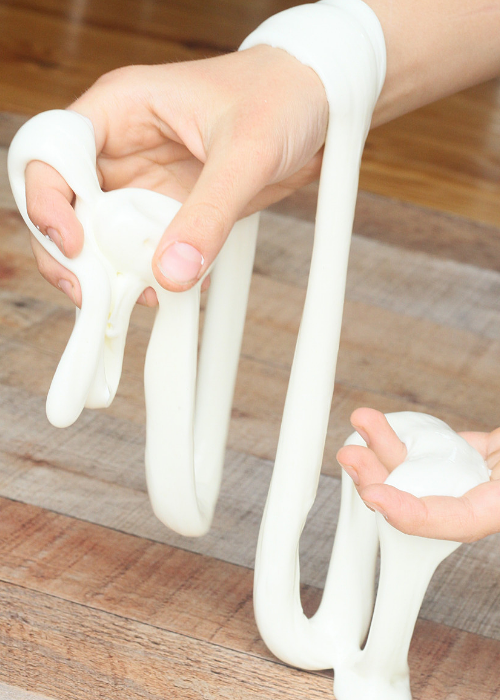 How to assemble a flubber kit gift
For each flubber kit you will need:
Funnel the Borax into a tiny plastic bag (look for them in the jewelry section of a craft store) or cute little paper bags (look for tiny flat ones at the craft store). Make sure the plastic bags are well sealed or use a secure sticker seal for paper bags.
Tiny sample bottles are perfect for gifting small amounts of essential oil. You can even get them with teeny dropper tops. Be sure to add a cap sticker or a label to identify the oil.
You can leave the food coloring up to your gift recipient or you can go the extra mile and include one packet of natural food coloring with the flubber kit.
Printable recipe cards for flubber kit gifts
Don't forget to print out a cute recipe card to include with your flubber gift!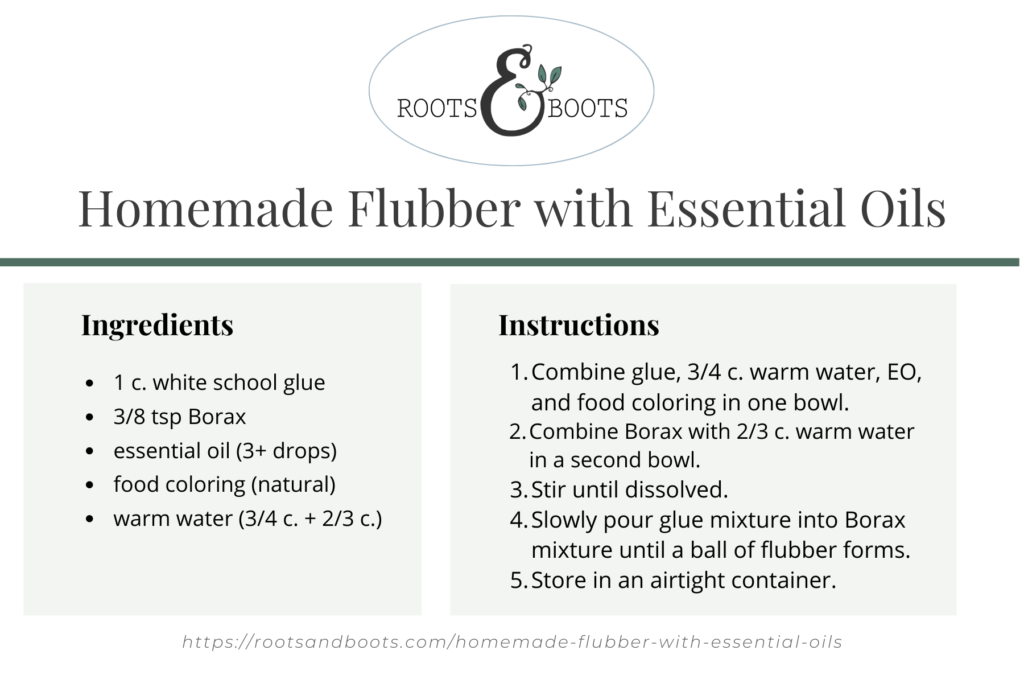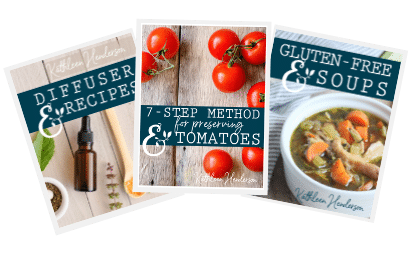 Sign up NOW for my best tips delivered weekly to your inbox!
You'll also get instant access to my library of free ebooks and resources.