Join the Seasonal Club.  Ditch the processed life! Learn to grow, source, preserve, and prepare real foods ALL YEAR LONG!  LEARN MORE >>
Join the Seasonal Club.
Ditch the processed life! Learn to grow, source, preserve, and prepare real foods ALL YEAR LONG!  LEARN MORE >>
Essential Oils for Clear Skin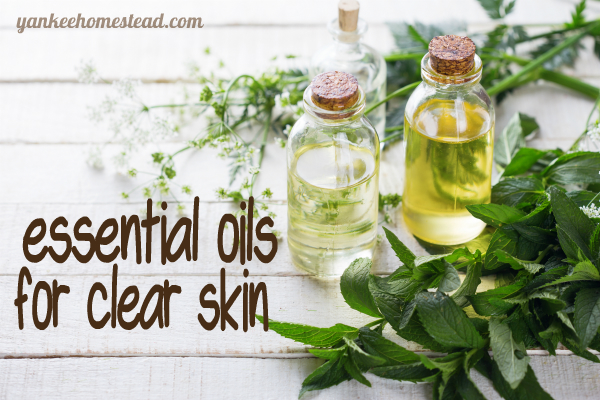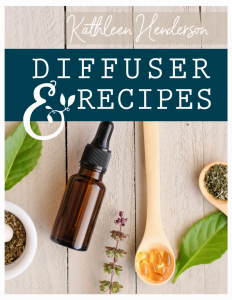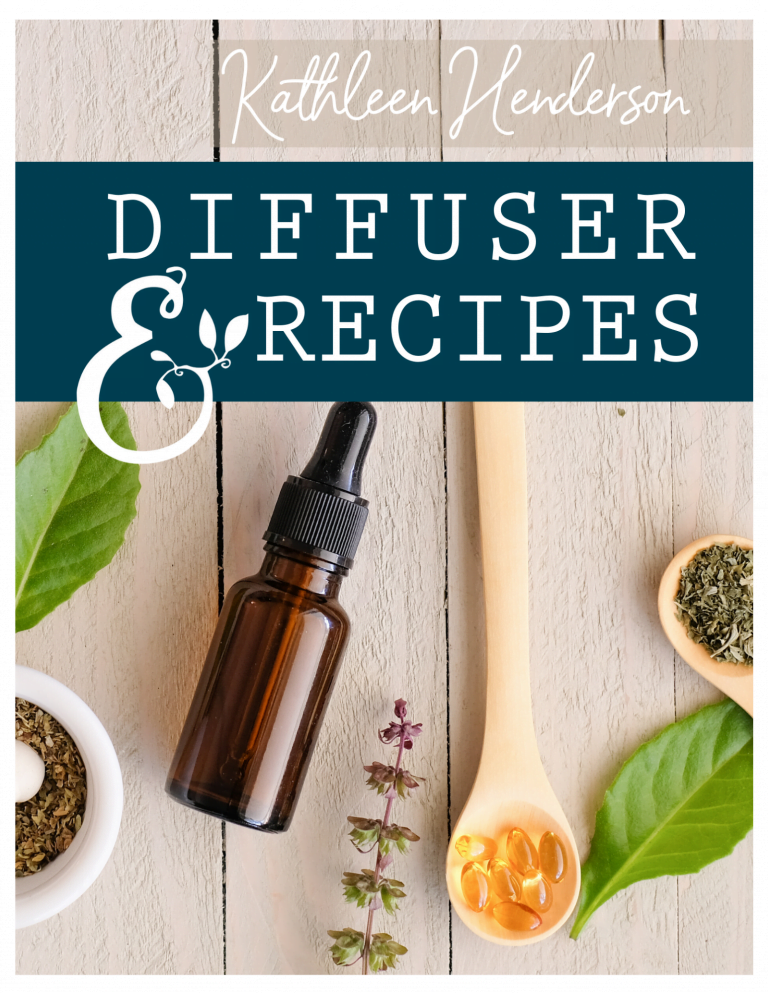 Get your free copy of 100+ Amazing Diffuser Recipes today!
No matter what life brings your way, there's a diffuser blend for that!  My short, practical ebook is packed with 100+ recipes to diffuse for immune support, sleep & relaxation, energy & good mood, focus & concentration, holiday & seasonal aromas, and more!

This post may contain affiliate links, which means I make a small commission at no extra cost to you.
See my full disclosure here.
I love to use essential oils on my face, and have had good success lately with a few new oils and blends.
Here's what works for me…
Promoting Clear Skin
This is what I use when I'm not dealing specifically with any breakouts, but just want to maintain good skin.
Generally, I do not dilute the oils and only apply them (in the order listed below) to the areas that tend to give me problems.  Sometimes I do dilute by adding a few drops of each oil to my favorite carrier lotion, and then applying the lotion all over my face.
1st: Melaleuca (Tea Tree)
2nd: Geranium
3rd: Frankincense
Note: I use the Oil Cleansing Method to wash my face and remove makeup.  OCM employs a customized mixture of vegetable oils which draws out dirt, softens the skin and breaks the cycle of stripping an oily face with harsh ingredients which only causes the skin to produce more oil.  I apply EOs after removing makeup with the Oil Cleansing Method.
Update: I'm currently adding 1-2 drops of Frankincense to my favorite moisturizer.  It's awesome.
Zapping Current and Lurking Blemishes
doTERRA's Purify Cleansing Blend of Lemon, Lime, Pine, Tea Tree and Cilantro works well for spot treating blemishes.  I dab it on clean skin, undiluted, at least twice daily.
Repairing Scars
I try to use doTERRA's Immortelle Anti-aging Blend of Frankincense, Helichrysum, Lavender, Myrrh and Sandalwood twice a day on lingering scars–including the scar from my C-section–and have noticed a definite improvement.
Sometimes I use Helichrysum and Frankincense on blemishes that erupted, either on their own or due to squeezing.  (Who, me?)
Using Heli right away on those spots–and then as often as possible for the first day or so–really seems to lessen the redness and speed the healing process.
More Oils for Clear Skin
The oils listed above are what works best for me, but not everyone will respond in the same way to the same oils.  Listed below are essential oils recommended for clear skin.
Lavender
Melaleuca (Tea Tree)
Geranium
Frankincense
Immortelle Anti-aging Blend of Frankincense, Helichrysum, Lavender, Myrrh & Sandalwood
Helichrysum
Clary Sage
Rosemary
Sandalwood
Thyme (dilute heavily)
Vetiver
Lemon
Lemongrass
Marjoram
Patchouli
 Here's to clear skin!
Do you love essential oils?  Follow Yankee Homestead on Pinterest for lots of great recipes, tips, information and research.  Be sure to follow along on Facebook too!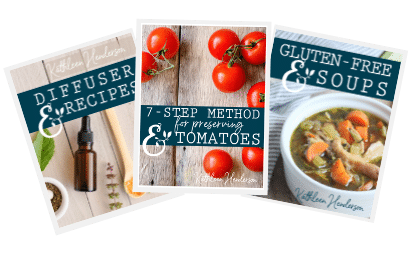 Sign up NOW for my best tips delivered weekly to your inbox!
You'll also get instant access to my library of free ebooks and resources.