Decadent Paleo Chocolate Pie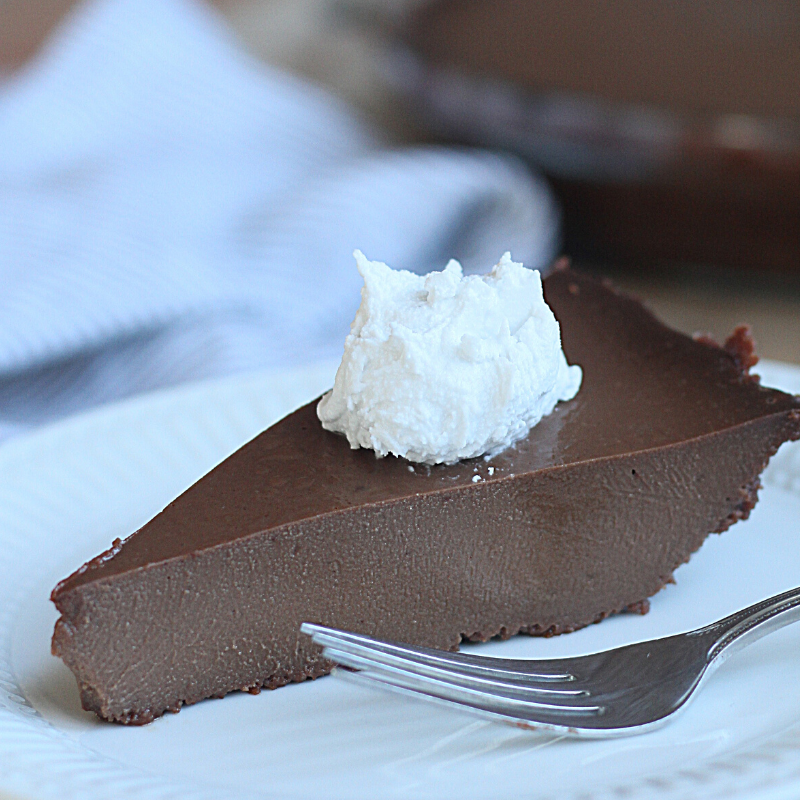 Simplify your dinner prep with tasty, nourishing soups!  My short, practical ebook is filled with my family's favorite one-pot, gluten-free, real-food soup recipes.
Get your copy of Nourishing Soups today!
This post may contain affiliate links, which means I make a small commission at no extra cost to you.
See my full disclosure here.
This Paleo Chocolate Pie has become one of my family's favorite treats for special occasions. It's pretty amazing. Even my non-Paleo family and friends have oohed and aahed over this pie!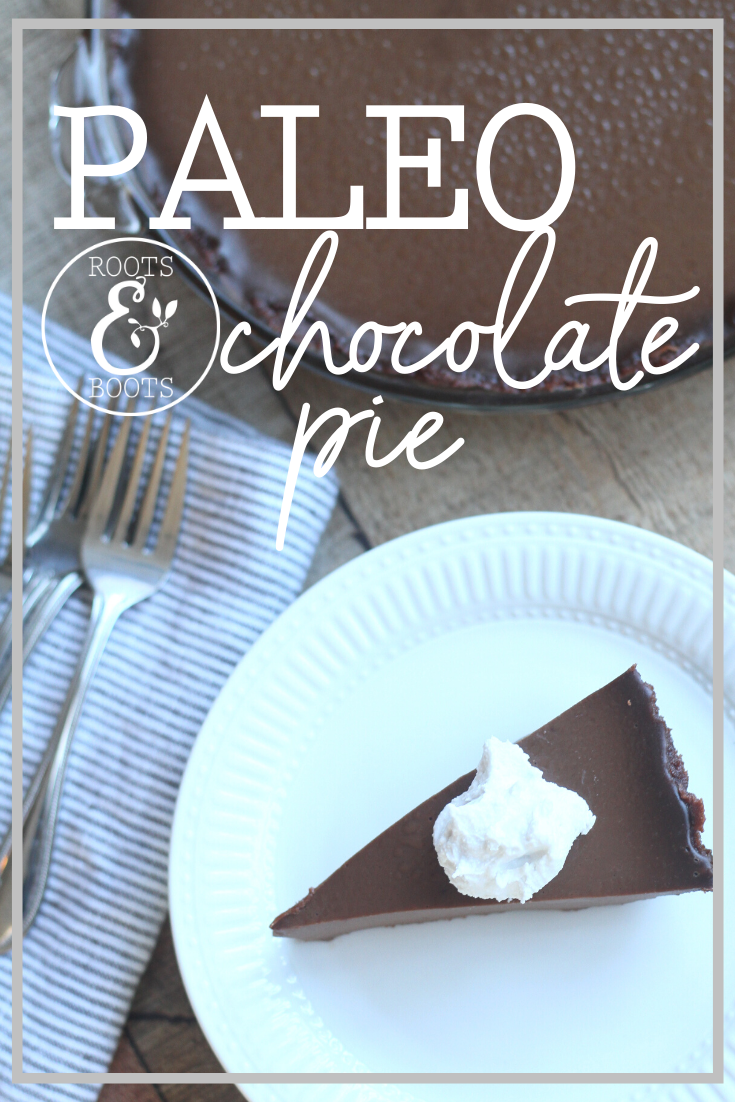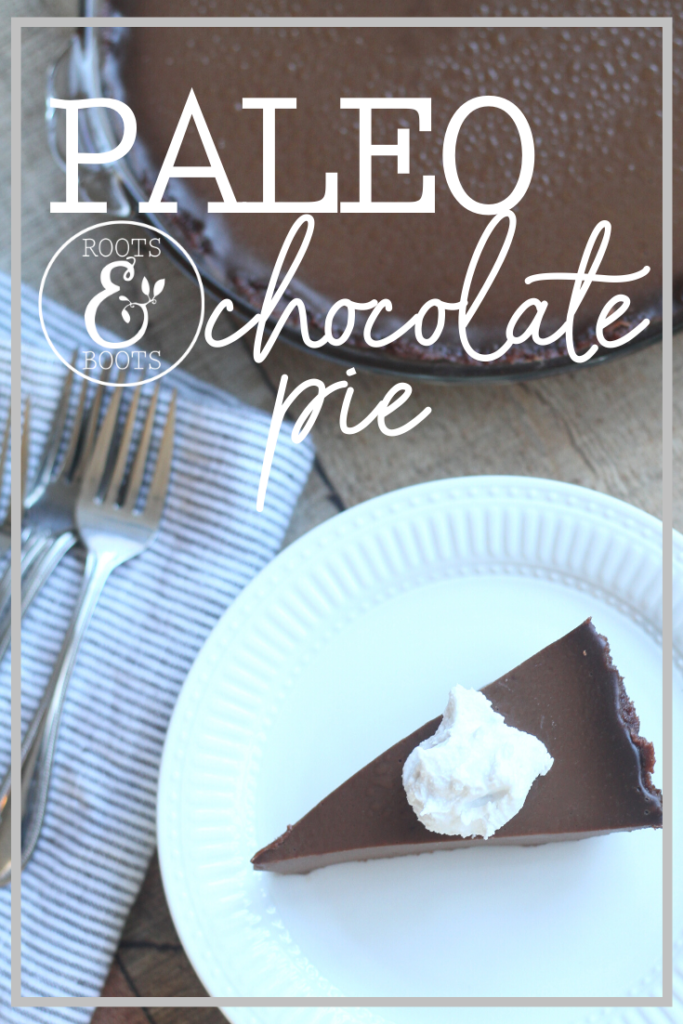 I must admit this Paleo Chocolate Pie is a tad more time-consuming than most of my go-to
dessert recipes
, but it's well worth the effort. With a simple chocolate crust and a creamy chocolate filling, this pie is a chocoholic's dream dessert.
Gelatin is the secret ingredient of the decadent chocolate filling. There's gelatin in the crust, too!
Personally, I like my Paleo Chocolate Pie with a dollop of dairy-free whipped cream and a steaming cup of my favorite dandelion root "coffee".
You may also be interested in the classic version of this chocolate pie with a simple almond flour crust: Paleo Chocolate Pie with Gelatin.
Print
---
Pie Crust:
Chocolate Filling:
---
Instructions
Pie crust:
Preheat oven to 325 degrees.
Add almond flour, cacao powder, coconut flour, gelatin, and salt to a food processor. Pulse in palm shortening, then honey. Continue to pulse into a ball of dough forms.
Press the dough into a 9.5 inch pie plate. Use a fork to poke holes in the bottom of the crust.
Bake 12 minutes, until crust rises and edges brown lightly. Remove from oven and allow to cool.
Chocolate filling:
Add coconut milk to a medium saucepan. Sprinkle gelatin over the top. Leave it to bloom for about 10 minutes.
While the gelatin softens, whisk egg yolks, honey, and vanilla in a small bowl. I like to use a 2 cup glass measuring cup.
When the gelatin has softened, place the saucepan over medium heat. Whisking constantly, heat milk until well warmed. When milk and gelatin are well combined and milk is warm, slowly pour about 1/2 cup warm milk into egg mixture, whisking egg mixture constantly. Then slowly pour the egg mixture into the saucepan, constantly whisking milk.
Whisk thoroughly, then add chocolate chips, cacao powder, and salt. Whisk well. Allow mixture to reach a gentle simmer, whisking occasionally. When it reaches a simmer, continue to whisk 3-5 minutes until slightly thickened.
Pour mixture through a fine mesh strainer into the completely cooled pie crust.
Chill in refrigerator for 6-8 hours or overnight, to allow filling to set.
Serve with dairy-free whipped cream.
---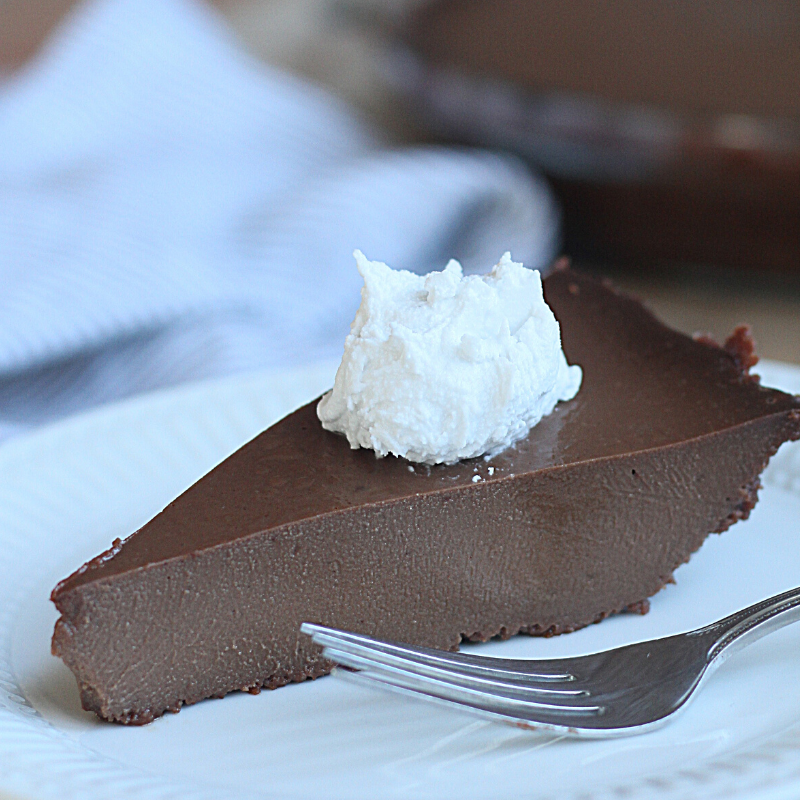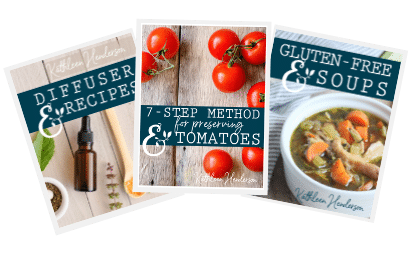 Sign up NOW for my best tips delivered weekly to your inbox!
You'll also get instant access to my library of free ebooks and resources.