Always Keep a Change of Clothes in the Car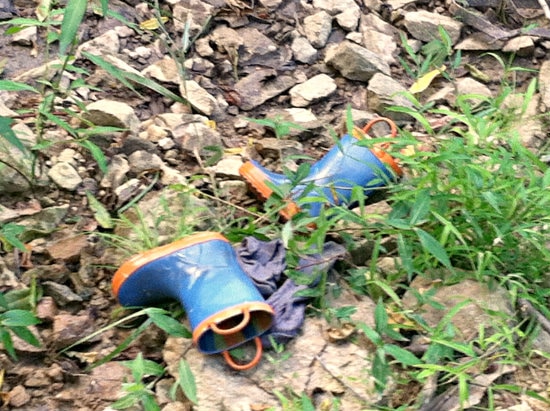 This post may contain affiliate links, which means I make a small commission at no extra cost to you.
See my full disclosure here.
This post is dedicated to my friend Teresa, who taught me to Always Keep a Change of Clothes in the Car.
Just the other week, we were having One of Those Days.  You know the ones.  Everybody was getting on everybody else's last nerve.
It was almost time for dinner and Mr. Native Texan was due home from work.  Not the most ideal time for a spontaneous nature exploration.  But Baby Brother had just been fed, it was amazingly beautiful outside, and desperate times call for desperate measures.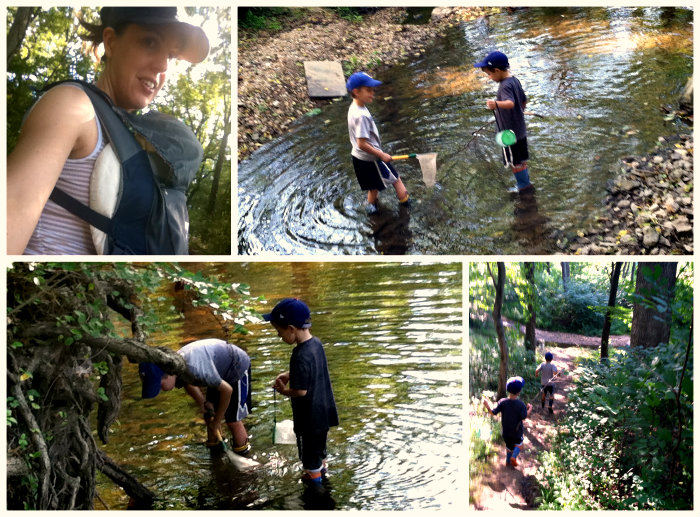 So we quickly loaded up some gear: galoshes, nets and bug catchers, and piled into the car.  As we pulled out of the driveway, we decided to search for an obscure section of trail we'd heard of from a random hiker on a previous nature walk.
Long story short: we did indeed find the trail, which led to a creek, which led to spontaneous creek stomping, which led to soaking wet but oh so very happy boys.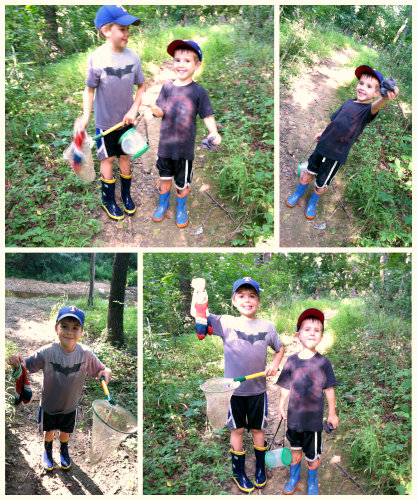 And thanks to my pal Teresa, this mama had an extra change of clothes waiting in the car.  The boys did a quick changeroo in the back of our SUV and we headed home, where Mr. Native Texan was heating up leftovers for dinner.
Hooray for beautiful weather, spontaneous outdoor fun and dry clothes waiting in the car.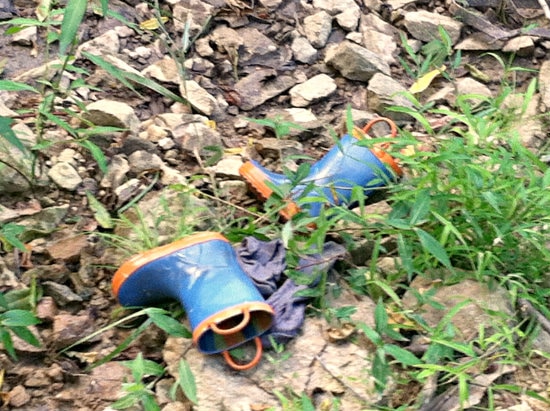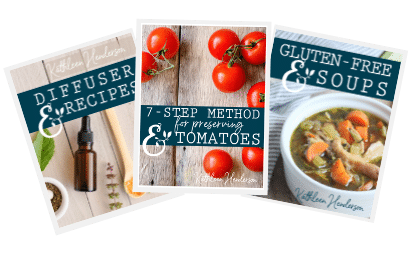 Sign up NOW for my best tips delivered weekly to your inbox!
You'll also get instant access to my library of free ebooks and resources.