A Pot o'Gold: More Irish Culture for Kids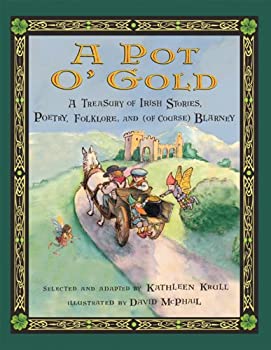 This post may contain affiliate links, which means I make a small commission at no extra cost to you.
See my full disclosure here.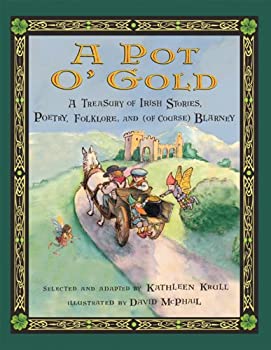 What we love about this collection of "Irish stories, poetry, folklore, and (of course) blarney":
Brief selections.  Perfect for kids!  I tend to read one or two to the boys as they finish up breakfast or lunch.
Excellent explanations.  Each selection begins with a short description of pertinent background information, including remarks about the author.  I'm learning more than the boys!
Varied format.  I love that this compilation includes songs, poetry and recipes, along with the stories.
Impressive list of authors.  The compilation includes pieces by William Butler Yeats, James Joyce, Eve Bunting, Oscar Wilde, Cecil Frances Alexander and many others.
Appropriate illustrations.  Acclaimed illustrator David McPhail traveled throughout the Emerald Isle in preparation for this project.  The boys have enjoyed his pictures!
All in all, I'm impressed by this book.  I'm always on the lookout for good compilations to add to our holiday celebrations, and this is becoming a new favorite.
May the road rise to meet you…. 🙂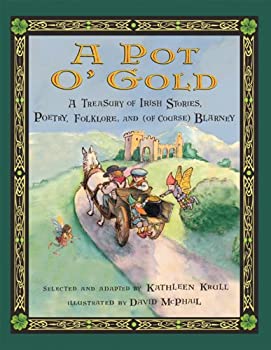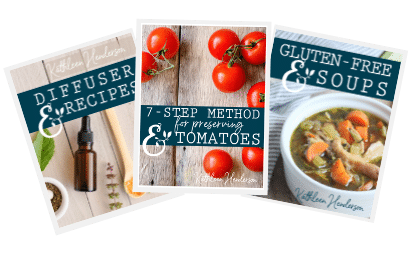 Sign up NOW for my best tips delivered weekly to your inbox!
You'll also get instant access to my library of free ebooks and resources.