Make Your Own "Crispy" Trail Mix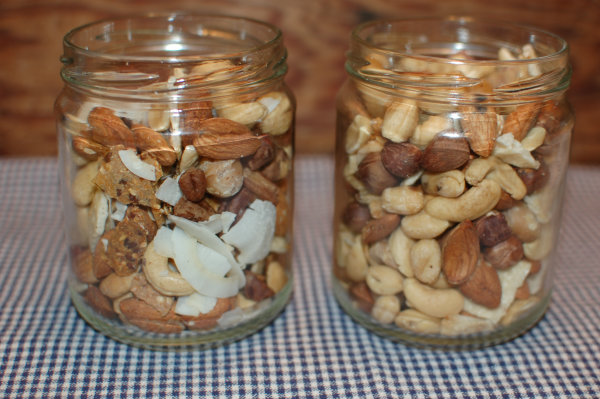 Simplify your dinner prep with tasty, nourishing soups!  My short, practical ebook is filled with my family's favorite one-pot, gluten-free, real-food soup recipes.
Get your copy of Nourishing Soups today!
This post may contain affiliate links, which means I make a small commission at no extra cost to you.
See my full disclosure here.
We often snack on crispy nuts at our house.  One day, after loading up the boys' reusable snack bags with several kinds of crispy nuts, it occurred to me that I could save a bit of time by storing the nuts–and a few other ingredients–premixed and ready to go into the snack bags at a moment's notice.  Instead of doing the nuts assembly line thing.  (Nuts assembly line–I sense a good joke in there somewhere…)
You may have heard of this concept.  
It's called trail mix.
Crispy Trail Mix
Now I like to keep a variety of crispy nuts all mixed together in a jar in the pantry, sometimes with a few other ingredients thrown in.  It saves us time during the we're-just-trying-to-leave-the-house-on-time-and-still-like-each-other-after-we-get-in-the-car rush, or any other time we need to fix a snack.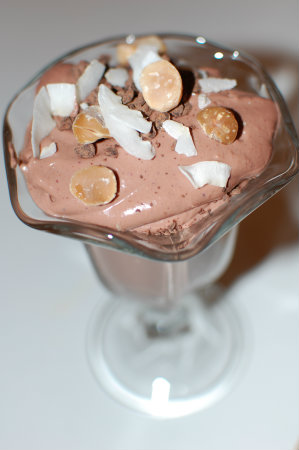 4 Ways to Eat Crispy Trail Mix
Snack – My boys love it with apple slices on the side.
Dessert – Add chocolate and call it a treat.
Ice Cream Topping – Sprinkle it on top of cold treats like Chunky Monkey or Coconut Milk Ice Cream.  

Breakfast – Pour coconut milk over Crispy Trail Mix (or just use the thick cream from the top of the can) and add Cooked Frozen Berries or fresh berries with a few drops of vanilla creme stevia.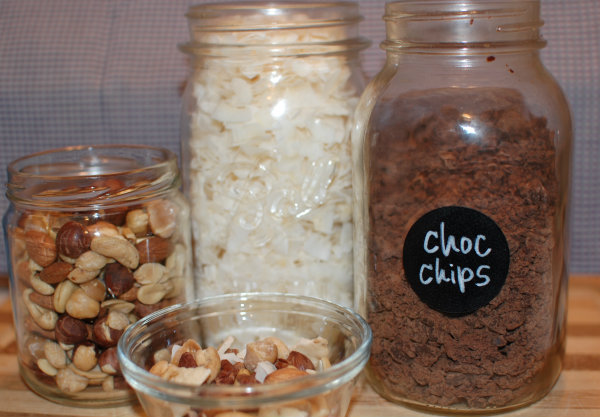 Favorite Trail Mix Add-ins:
We always start with crispy almonds and crispy cashews.  Sometimes we add others nuts: pecans, walnuts, macadamia, peanuts, hazelnuts, etc.
*Note that gluten-free pretzels contain soy, which we try to avoid as much as possible.  I'm still searching for more crunchy, healthy add-ins for our trail mix, but until I can find suitable options that the entire family enjoys, we still eat these in small quantities.  I break them into tiny pieces and add just enough to the nuts to provide some variety.
What's your favorite trail mix combination?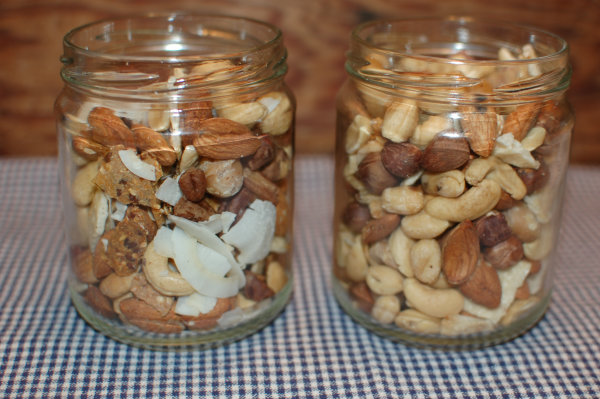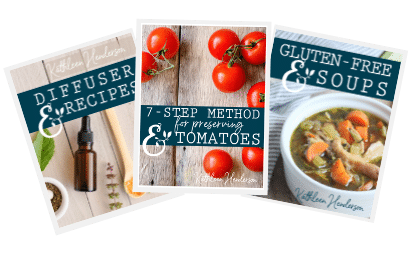 Sign up NOW for my best tips delivered weekly to your inbox!
You'll also get instant access to my library of free ebooks and resources.