Dairy-Free Peanut Butter Chocolate Chip Ice Cream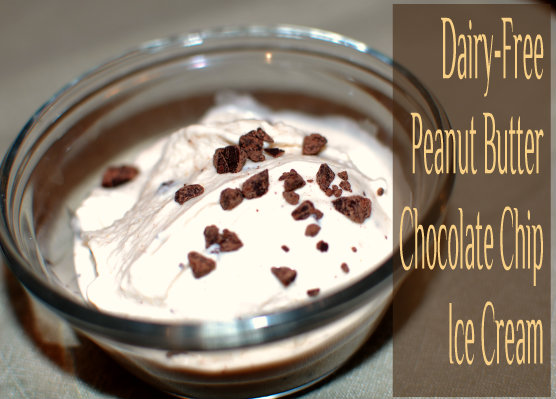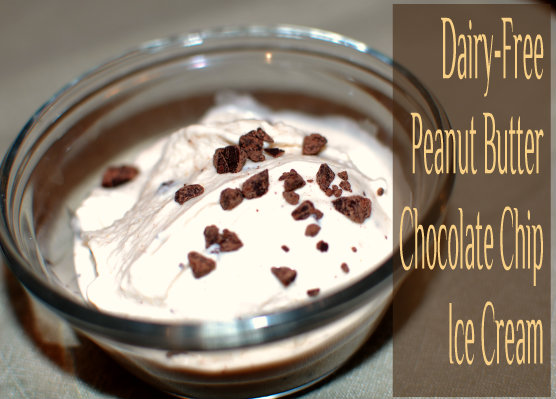 It does seem kind of strange to be thinking of ice cream with snow on the ground outside, but I've been wanting to experiment with an ice cream maker for some time now.  When a friend offered me the $50 Cuisinart Ice-20 she spotted at a thrift store for $9, I said "yes, please"!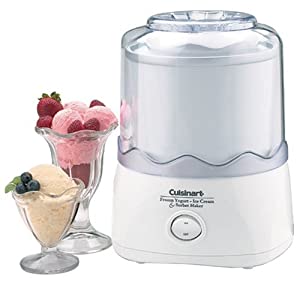 Right about the same time, it was finally my turn to borrow this Paleo Cookbook from our local library.  I couldn't wait to try out Elana's ice cream recipes!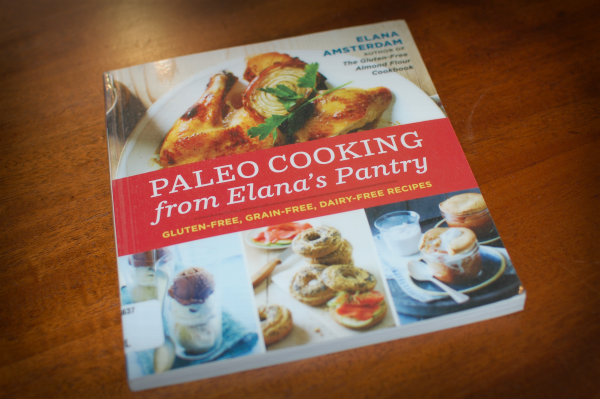 So far, we've tried only one recipe–the one listed below.  Dairy-Free Peanut Butter Chocolate Chip Ice Cream (try saying it quickly, three times in a row) has been a big hit with the entire family.  I look forward to testing the other variations from Paleo Cooking, as well as a few recipes I've pinned on Pinterest.
Dairy-Free Peanut Butter Chocolate Chip Ice Cream
Adapted from Paleo Cooking by Elana Amsterdam.  This recipe is perfect for our family of four, but I'd like to experiment with increasing the amount for when we have guests.  I'll keep you posted!
Ingredients
1 can full fat coconut milk (13 oz)
1 TB coconut oil, at room temp.
1/4 cup peanut butter (or any nut butter of your choice)
2 TB honey (or to taste, up to 1/4 cup)
1/2 tsp vanilla extract
1/8 tsp unrefined sea salt
1/2 cup chocolate chips (reserved)
 Instructions
Place all ingredients, except chocolate chips, into a high powered blender (like our Vitamix).
Blend on high until smooth.
(At this point, you can save the mixture in the fridge for a while, if necessary.)
Process mixture in an ice cream maker according to manufacturer's instructions.  (My ice cream maker requires the canister to be frozen for at least six hours prior to use. Processing time is about 25 minutes.)
About 5 minutes before the ice cream is finished, add the chocolate chips.
Optional: sprinkle a few more chocolate chips on top when serving.
Note: If the ice cream is too soft for your liking, you can harden it by placing it in the freezer for a bit.
Enjoy!
Looking for gluten-free, dairy-free, Real Food recipes?  Be sure to follow Yankee Homestead on Pinterest.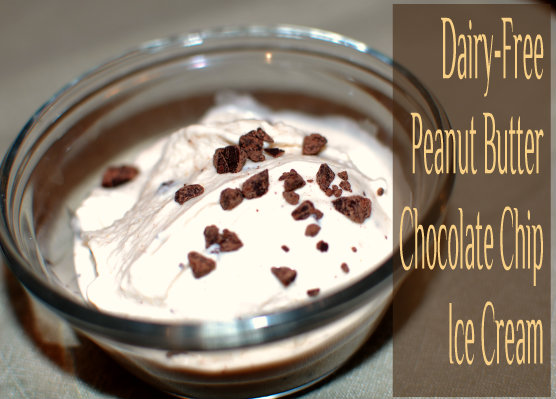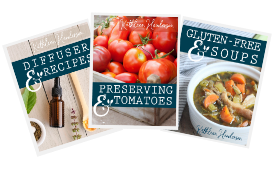 Sign up NOW for my best tips delivered weekly to your inbox!
You'll also get instant access to my library of free ebooks and resources.