Banana Dippers: Easy Gluten-Free Dessert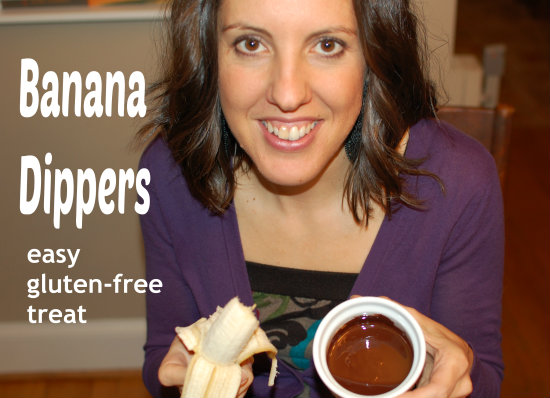 Here's a fun and easy idea for a special treat that your whole family will love: Banana Dippers.
Banana Dippers are like the humble country cousin of the more dignified Chocolate Fondue: something yummy dipped in melted chocolate.  Plus, they make an easy gluten-free dessert.
And just like with fondue, you could dip many things other than bananas.  But we've always got bananas around, and they require absolutely no prep work–unless you prefer to slice them before dipping.  We do that, too, sometimes.
Even the folks at my house who aren't likely to eat a whole banana on its own love this treat.  There's just something about dipping food in chocolate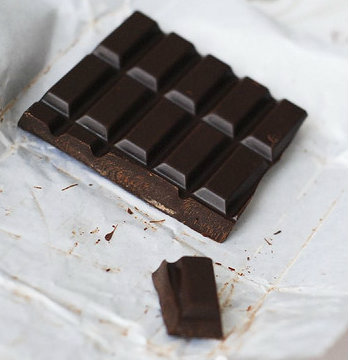 The Method
I almost always use the microwave (I know, I know–I shouldn't admit that on a healthy living blog), placing a few small squares of our favorite dark, organic chocolate in small custard bowls–one bowl per person.
Because having your own little dipping bowl is super-fun.
Whether you melt the chocolate in the microwave or on the stovetop, you want to be very careful not to over heat it or let it go too long–it will become tough and grainy.
So heat until just melted, then give it a good stir, and serve with a banana.
(In the microwave, I usually heat it for about 15 seconds at a time, stopping periodically to check and stir.)
More Dipping Ideas:
Strawberries
Blueberries
Pineapple
Cherries
Pears
The possibilities are endless…what would you dip?
photo credits: chocolate, strawberries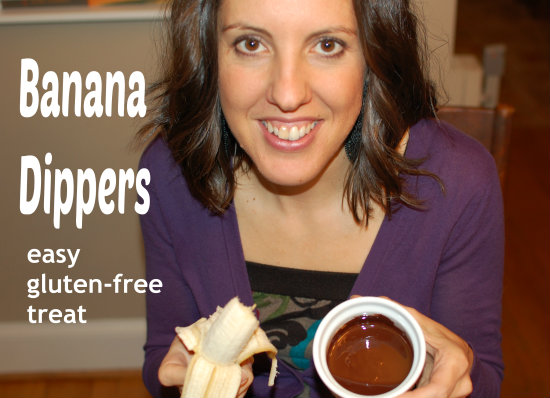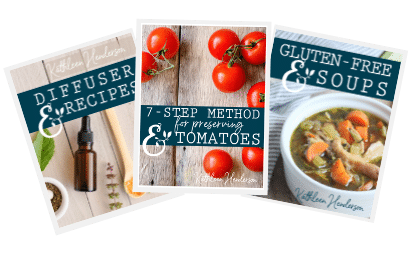 Sign up NOW for my best tips delivered weekly to your inbox!
You'll also get instant access to my library of free ebooks and resources.