Almond Coconut Cookies (Awesome Shortcake Substitute) {gluten, dairy & egg-free}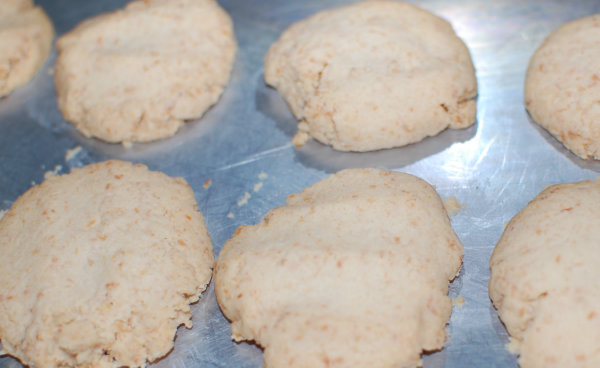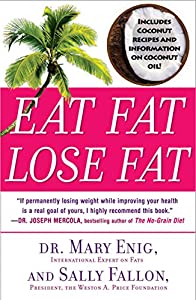 Hang around the Real Food World long enough, and sooner or later you'll hear about the Weston A. Price Foundation and its president, Sally Fallon.  You may recall that my relationship with this famous Real Foodie (Sally Fallon) is a complicated one. 🙂
Nourishing Traditions is of course the Sally Fallon Bible of Cooking, and I'm using my copy more and more these days.  But have you heard of her (much easier to read) book called Eat Fat, Lose Fat: The Healthy Alternative to Trans Fats

?  I highly recommend it.  


In fact, I've already shared a favorite recipe from Eat Fat, Lose Fat: Coconut Crusted Salmon.  (Have you tried it?  It's so easy and delicious!)
Well, here's another favorite recipe adapted from Eat Fat, Lose Fat: Almond Coconut Cookies.  We do like to eat them as cookies, but they also work fantastically with strawberries as a substitute for "shortbread."

Almond Coconut Cookies (or Shortbread) 
Ingredients:
1 1/2 cups almond flour
1/2 cup coconut oil

1 cup arrowroot powder

1/4 cup xylitol

1/2 tsp unrefined sea salt

splash of lemon juice

1 tsp vanilla extract

1/2 cup shredded coconut
Optional: I've never tried it, but I'm guessing these would be fantastic with chocolate chips, too.

Instructions:
Preheat oven to 300°.

Place all dry ingredients in a food processor and pulse until well-combined.

Add wet ingredients and process until well-blended.

Form dough into small balls and place on baking sheet.

Press each ball lightly with two fingers or a greased fork.

Bake about 15-20 minutes, or until lightly browned.

Enjoy as a crumbly cookie, or use it as the shortcake part of your strawberry shortcake.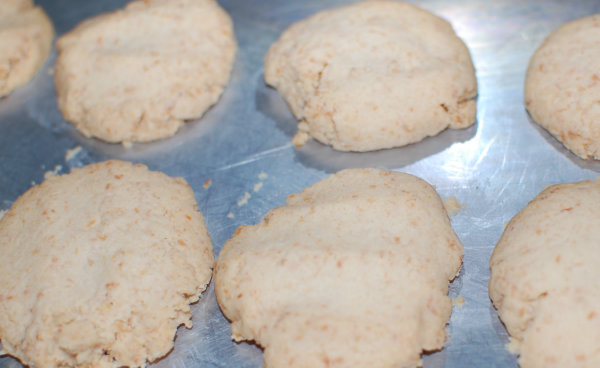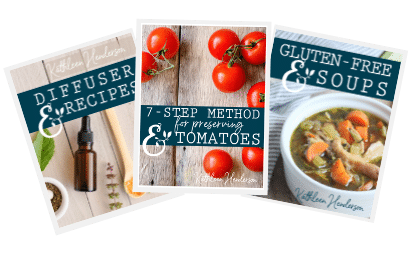 Sign up NOW for my best tips delivered weekly to your inbox!
You'll also get instant access to my library of free ebooks and resources.