---
Description
Frozen diced carrots are SO versatile: mirepoix, soups, even roasted as a side dish (recipe coming soon). Every year we freeze TONS of them; it's my favorite way to preserve carrots!
---
---
Instructions
1. Fill a steamer basket with diced carrots.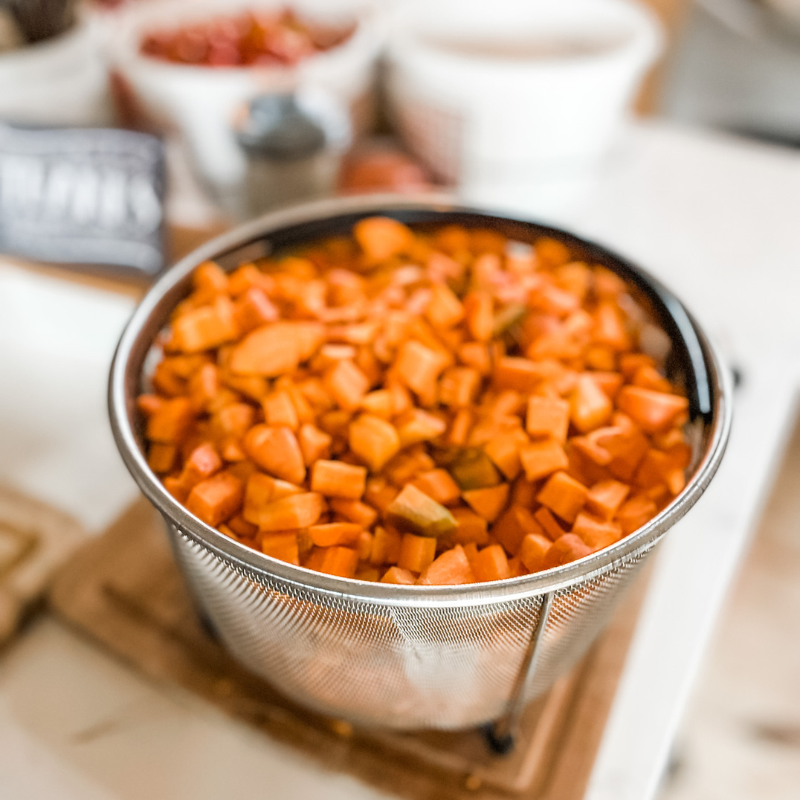 2. Prepare ice bath.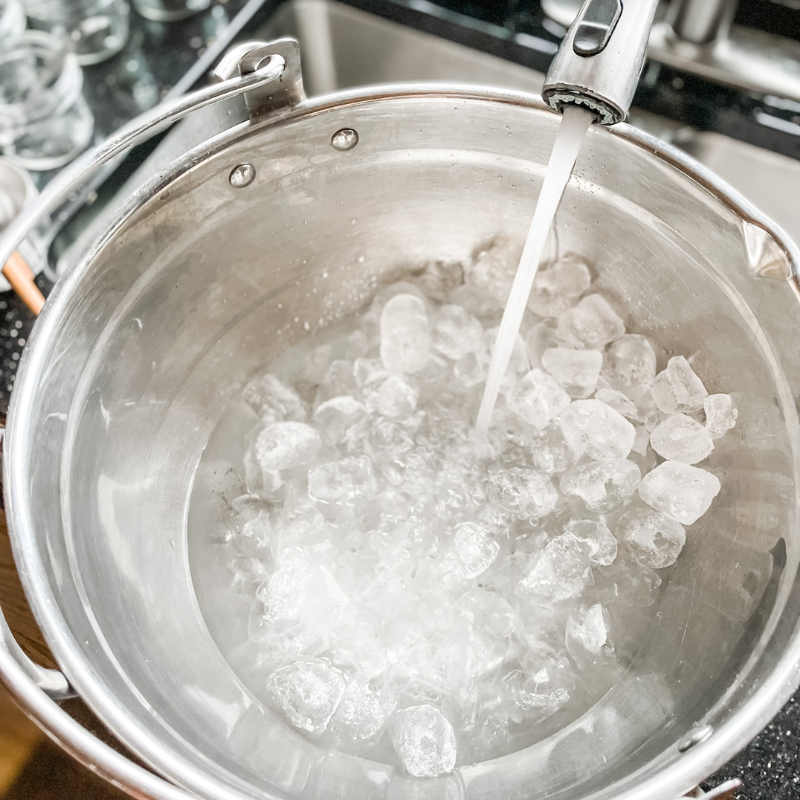 3. Submerge carrots in boiling water for two minutes. Keep a close watch on the time and remove promptly to prevent soggy carrots!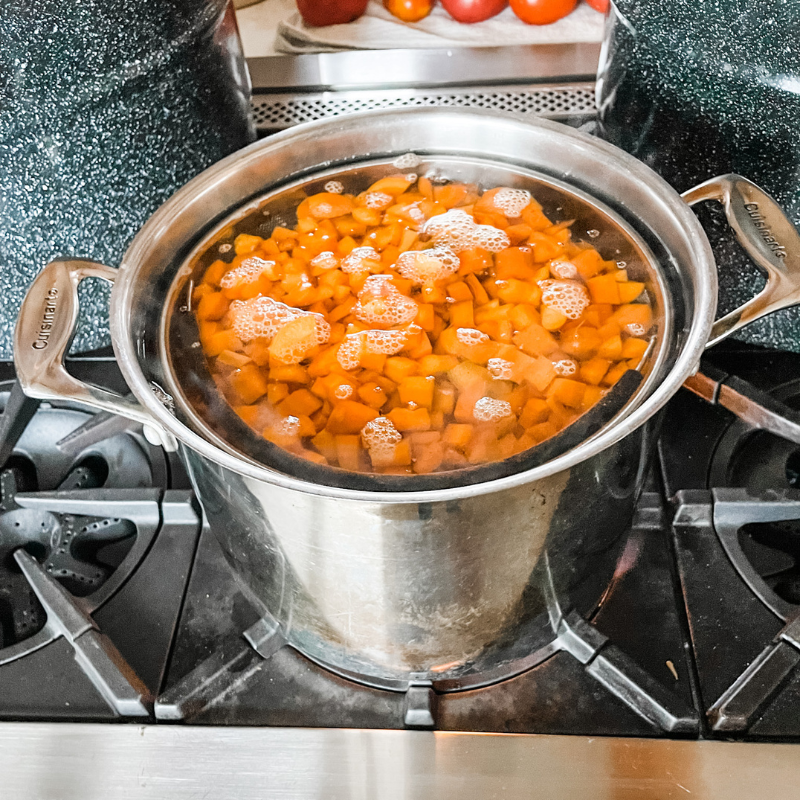 4. Transfer immediately to an ice bath, adding more ice if needed in order to cool carrots quickly.

5. When carrots are completely cooled, transfer to a clean towel.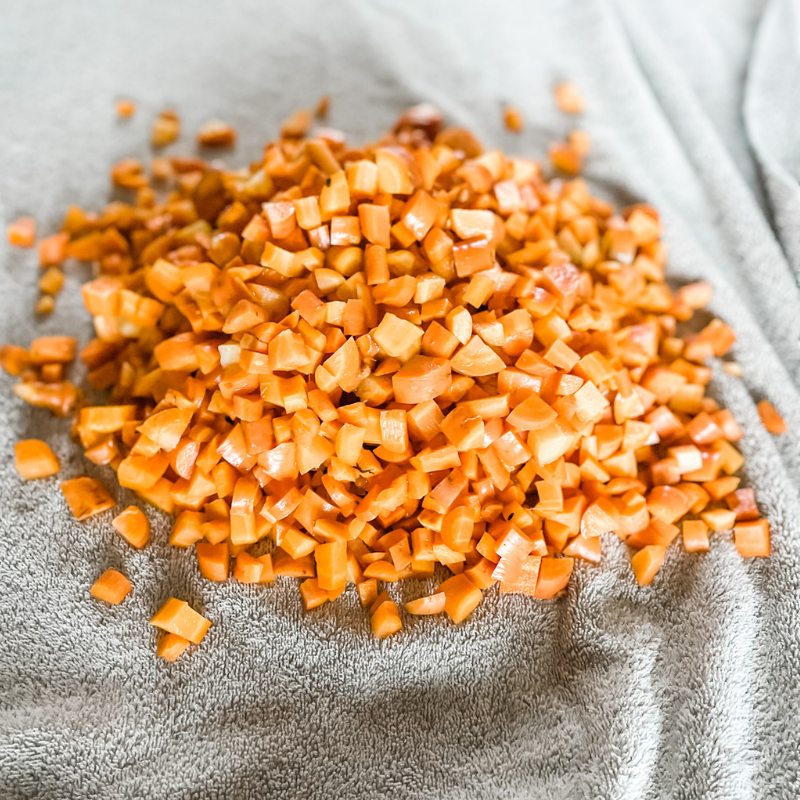 6. Pat dry, and/or air dry. The goal is to remove as much moisture as possible before freezing.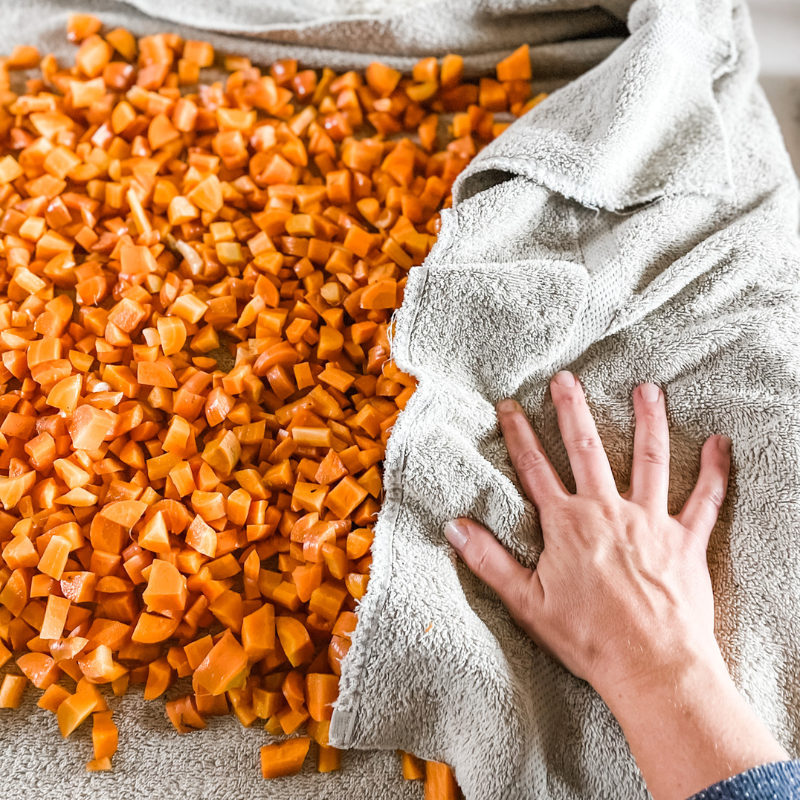 7. Fill freezer bags (I like to use quart size), label, and freeze.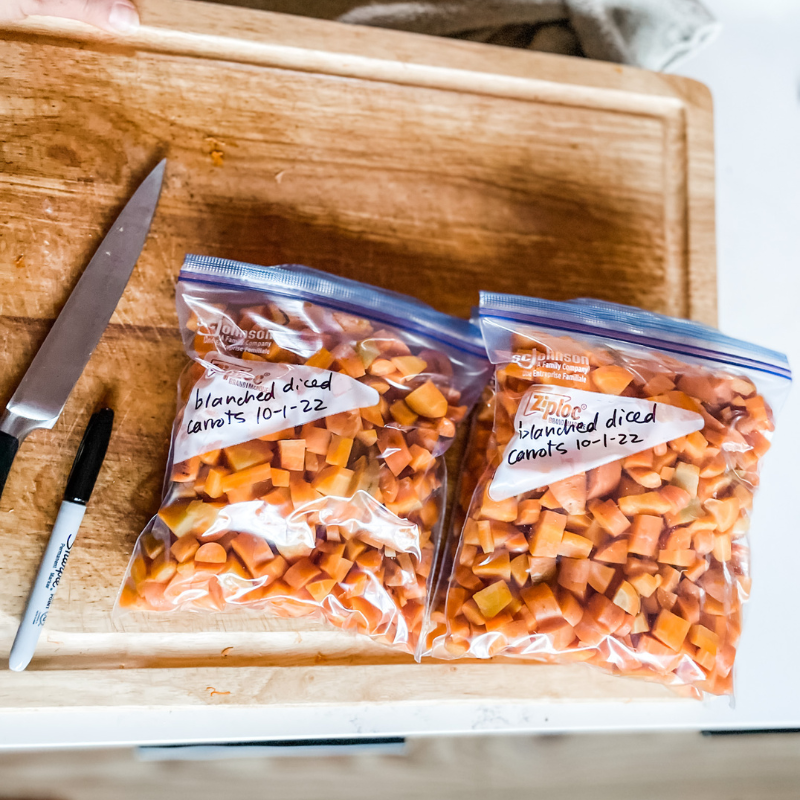 ---