My Spring Capsule Wardrobe
This post may contain affiliate links, which means I make a small commission at no extra cost to you.
See my full disclosure here.
It may be spring in most of the continental U.S., but it's still a chilly 55 degrees here in northern Virginia.   In the middle of May.  Not to worry!  I'm pretending it feels like spring with my Spring Capsule Wardrobe…
Pssst!  Have you tried a Capsule Wardrobe yet?  It will change your life, I promise. Read more about how to create a Capsule Wardrobe here:
Remember: your Capsule Wardrobe should work for you.  
Your Capsule Wardrobe doesn't have to resemble anyone else's. Add a few more pieces if you like, or pare your Capsule Wardrobe down to the bare minimum.
The main reason I resisted a Capsule Wardrobe for so long was that it seemed restrictive.  I felt so attached to my former wardrobe and couldn't imagine living with only a few tops and bottoms.
But I made a fascinating discovery on this Capsule Wardrobe journey:  if you choose the right pieces, a smaller wardrobe actually translates into more and better options.
Building a Capsule Wardrobe is a journey.
I'm still experimenting with the size of my wardrobe and refining my ability to choose awesome pieces that mix well.
My Capsule Wardrobe isn't perfect, but it's totally transformed the way I get dressed!  It saves me time, stress, and closet space.
Everything in my closet:
fits me
fits in my closet
mixes well with most of the other pieces
looks good on me (mostly–still working on this one)
is something I love to wear (still working on this one, too)
My Capsule Wardrobe Rules
1. Don't stress over the size
I've allowed myself to build a bigger collection than some of the extreme Capsule Wardrobes out there. The main goal of a Capsule Wardrobe is to streamline and simplify; there is no rule dictating an exact size.
My collection includes eleven pairs of pants!  This might be more than some Capsule Wardrobe "experts" would allow, but I'm picky about my combinations.  Big flowy tops must be paired with skinnier pants. Tighter fitting tops work well with looser, flared bottoms.  Plus, I need a few pants that can be dressed up for church each week.
It's also a transitional time of year.  Some days are warm, some are still pretty chilly.  When summer hits, I'll abandon most of the longer, heavier pants and jeans.  But for now, I'm actually wearing each of the eleven bottoms on a regular basis.
2. Progress is the goal
It's getting easier and easier to identify the "heck, yes" pieces.  Still, there are a few "not quites" hanging in my closet.  So I'm giving myself the freedom to abandon pieces that haven't stood the test of awsomeness.
I'm getting better at it, and giving myself grace when I don't quite hit the mark.
My Spring Capsule Wardrobe
9 short sleeved tops: grays and blacks, teal green, denim
4 3/4 sleeved tops: oatmeal, gray, navy, coral
3 long sleeved button-down tops: white, blue denim, gray denim with white dots
3 long-sleeved tunic tops: white with gray stripes, white with yellow stripes, blue
1 cocoon cardigan: oatmeal
4 jackets: tan, white, blue denim, bright green
2 skinny pants: dark gray textured, black/white striped
1 cropped jeans: white
4 skinny jeans: coral, gray, blue, black
1 flared leg jeans: gray, dark blue
2 dress slacks: denim, black
(not pictured)

Scarves & Shoes
4 scarves: black/white, yellow, gray, navy
4 casual flats: yellow, navy, black, gray
3 dressy flats: rosy metallic, leopard print, magenta
3 sandals: black wedge, tan, silver wedge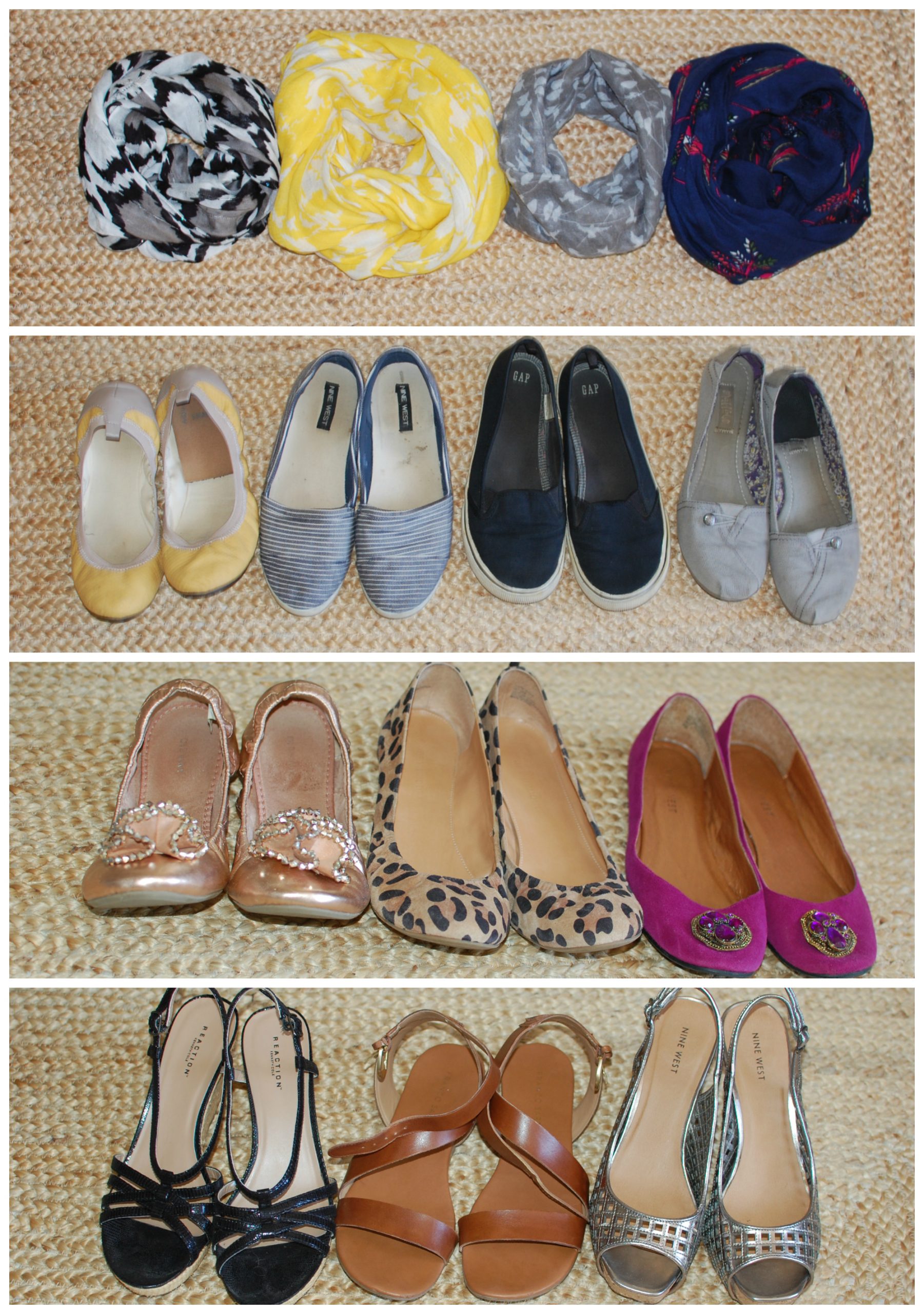 The best part of my Spring Capsule Wardrobe is that I already owned most of it!  I purchased only seven new pieces to complete my collection.  Each new item was carefully planned, hunted and selected.
7 new pieces:
teal short sleeved top
denim short sleeved button down top
casual gray striped 3/4 sleeved top
casual navy striped 3/4 sleeved top
oatmeal cocoon cardigan
white cropped jeans
black/white scarf
What are your thoughts on a capsule wardrobe?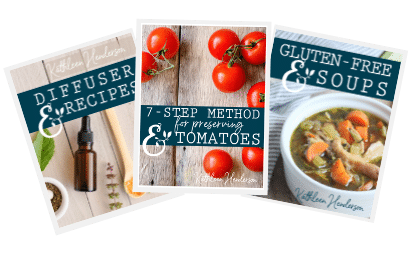 Sign up NOW for my best tips delivered weekly to your inbox!
You'll also get instant access to my library of free ebooks and resources.