My Favorite Natural Deodorant: What I'm Using Now (and loving)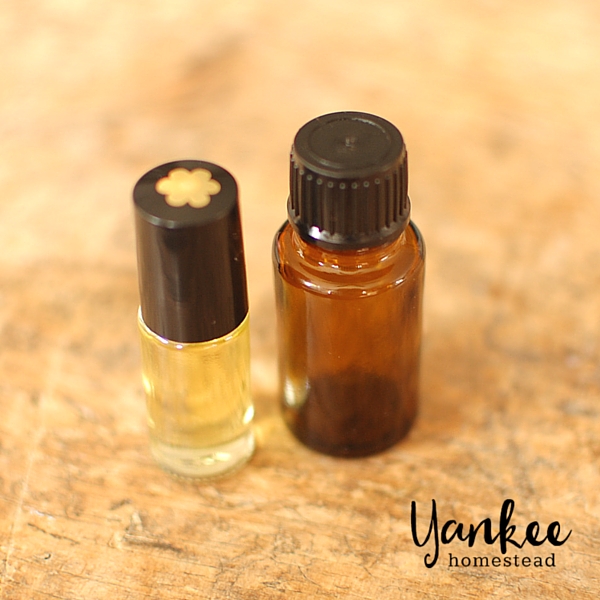 No matter what life brings your way, there's a diffuser blend for that!  My short, practical ebook is packed with 100+ recipes to diffuse for immune support, sleep & relaxation, energy & good mood, focus & concentration, holiday & seasonal aromas, and more!
Get your free copy of 100+ Amazing Diffuser Recipes today!
This post may contain affiliate links, which means I make a small commission at no extra cost to you.
See my full disclosure here.
So you've heard all about What's Wrong with Regular Deodorant, and you know which Natural Deodorants I've Tried.  Now it's time to tell you What I'm Using Now (and loving), plus Two Tricks I'd Like to Try.
Ready?  Here it is: essential oils in a carrier oil, stored in a glass roll-on tube. Easy peasy!  Read on for more details…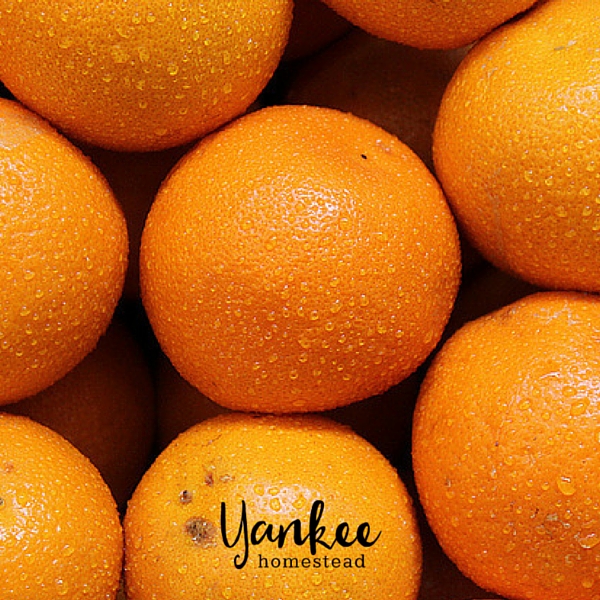 Click here for my favorite way to purchase essential oils.
My Favorite Natural Deodorant

Looking for an essential oils recipe for men's deodorant?  Check out my concoction for Mr. Native Texan–he loves it and it's working great!  Essential Oil Deodorant for Men
UPDATE: I still love this citrus deodorant, but have switched to another oily combination.  Check out this quick video to get the scoop!
Ingredients & Supplies
doTERRA Citrus Bliss blend of wild orange, lemon, grapefruit, mandarin, bergamot, tangerine, clementine, and vanilla.
Lemon oil
Fractionated Coconut Oil
Instructions
Fill the glass roller tube halfway with FCO.
Fill the remaining space halfway with citrus blend.
Fill the remaining space with Lemon oil.
Insert roller ball top.
Screw on cap.
Shake well.
Apply to underarms once or twice daily.
Just like with regular deodorant, I often find it helpful to reapply at the end of the day, especially if the evening's activities include close contact with other humans. 🙂
Notes:
Obviously, you could try any number of scent combinations.  I like this citrus combination because it smells awesome, is effect against odor (which is helpful in the underarm region, don't you think?) and includes some of the least expensive oils.
I've seen a number of Essential Oil Deodorant recipes that call for many more EO's.  I'm sure those work wonderfully, but A) that's too complicated for me and B) most of them require more expensive oils.
Be aware that all essential oils are not created equal.  I do not recommend using oils you can pick up at the grocery store (or even at most health food stores).  Click here for my favorite way to purchase essential oils.
Two Tricks I'd like to Try  
1. Apple Cider Vinegar
No kidding, I've heard (from real, live people I know) that ingesting about 2 TB of this every day eliminates body odor altogether.  How awesome would that be!?  But there's the whole "getting it down" part that I haven't quite come to terms with yet.  Hmmm.  I just may try it one of these days…
2. Magnesium Supplementation
Ann Marie over at Cheeseslave has a lot to say about this: How I Quit Using Deodorant with Magnesium.  I'm highly intrigued, especially because magnesium is also recommended for optimal thyroid health.  Because I've got so many other things going on and am taking a variety of supplements, I'm hesitant to play with this on my own.  The next time I see my doc, I plan to ask him about it.
 Sources: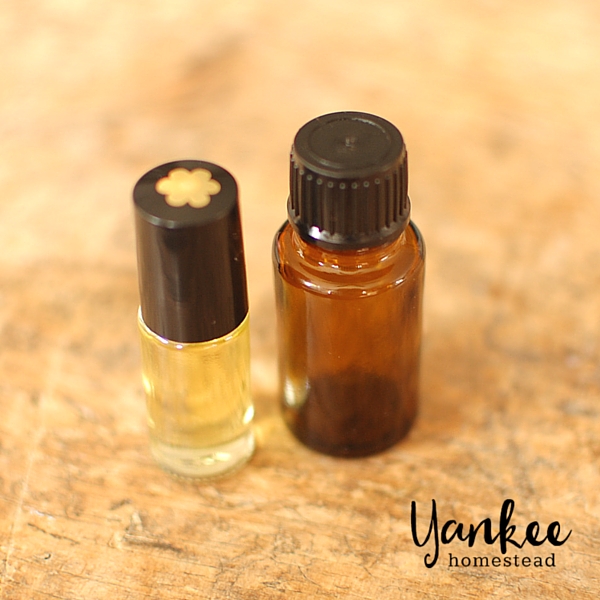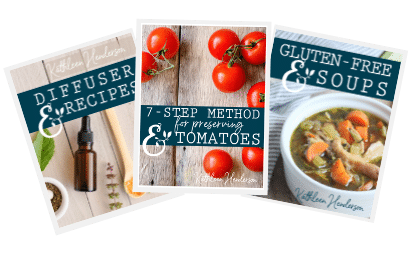 Sign up NOW for my best tips delivered weekly to your inbox!
You'll also get instant access to my library of free ebooks and resources.