Green Beans Almondine with OJ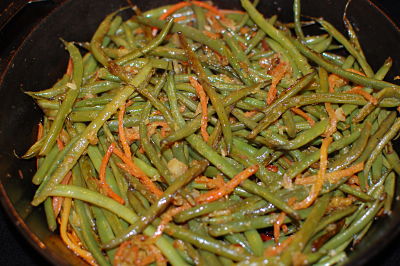 Green Beans Almondine With Fresh Orange Juice
This recipe was inspired by the delicious green beans we enjoyed at The Café on 26 in Ocean View (Bethany Beach), Delaware.  [We highly recommend The Café on 26 if you ever need a great gluten-free restaurant in the Bethany Beach area.]
Ingredients:
Coconut oil, about 2 TB
Fresh green beans, about 12 oz (I like the long, skinny French Cut kind.)
Slivered or sliced almonds, about 2 TB
1 clementine or small orange, juiced
Unrefined sea salt, to taste
Instructions:
Heat coconut oil in skillet.  (I use cast iron.)
Add green beans and saute until they start to become tender.
Add almonds and continue cooking.
Juice the orange.  (I just toss the whole thing–minus the peel, of course–into my Vitamix.)
Add the juice to the green beans and cook a few minutes more.
Season with salt and serve.
Looking for simple & tasty veggie recipes?  Check these out!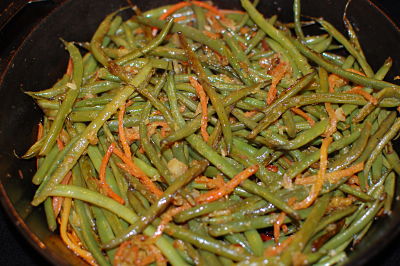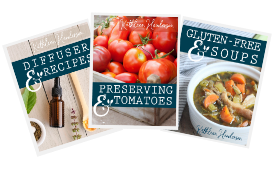 Sign up NOW for my best tips delivered weekly to your inbox!
You'll also get instant access to my library of free ebooks and resources.