A Natural Plastic Wrap Alternative and a MightyFix Review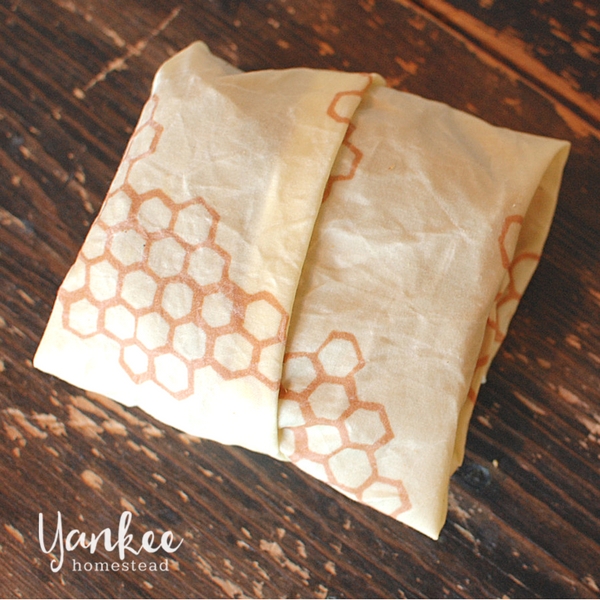 This post may contain affiliate links, which means I make a small commission at no extra cost to you.
See my full disclosure here.
While I've found several great replacements for plastic food storage in our kitchen, one item that has eluded me for some time is a natural plastic wrap alternative.
We plow through tons of produce each week and cook most of our meals from scratch, which makes adequate food storage a major concern in my kitchen.
My favorite food-safe containers:
I don't use plastic wrap very often, but some foods (half of a melon, homemade bread) and containers (mixing bowls, baking dishes, pitchers) are tricky to cover without the (potentially toxic) clingy stuff.
What's a natural gal to do?

Have you heard of Bee's Wrap?
It's a reusable food storage cloth coated with beeswax (and a few other natural ingredients like jojoba oil).  In other words, a natural plastic wrap alternative. Hooray!
We've been using it in our home for a few months now, and I'm impressed.
Here's the run down…
Pros
Reusable
Easy to wash
Easy to store
Available in a variety of sizes
Safe, natural ingredients
Seals well
Cost effective over time
Doesn't stick to itself (like cling wrap–doesn't that drive you crazy!?)
Cons
Doesn't seal as perfectly as cling wrap.
Some claim it has a smell and taste that affects their food.  I haven't noticed this.
A few ways we've used Bee's Wrap:
preserve half of a melon
wrap homemade bread
cover a glass baking dish
It's also great for:
half an avocado
half a lemon
sandwiches
cups/glasses
any container without a lid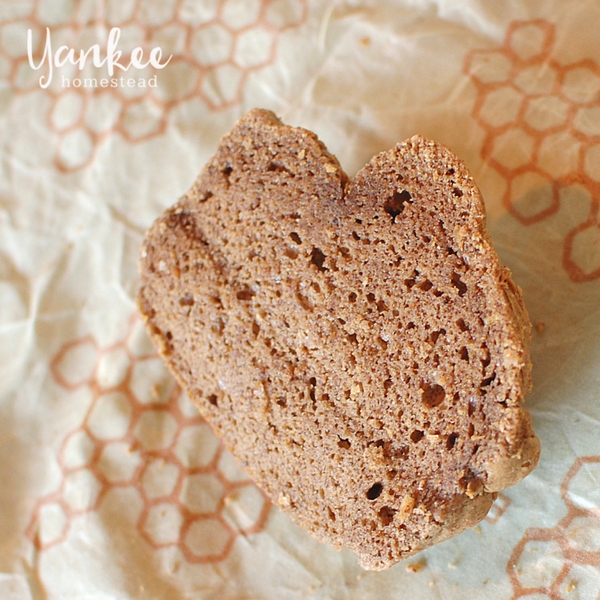 I'm really pleased with Bee's Wrap as a natural plastic wrap alternative!  Mr. Native Texan helps quite a bit in the kitchen–he does dinner clean up most nights and on the weekends.  He's probably used our Bee's Wrap covers as much as I have, and is equally enthusiastic about them.  Let's just say that sometimes he doesn't love my hippie natural solutions…
Here's the best news: you can try a set of two Bee's Wraps (large and medium) for just $3!
Say what!?
Yep, it's true.
Try Mighty Nest's MightyFix subscription program and get 2 sheets of Bee's Wrap for your first month's Fix at the special introductory price of only $3.  After that, you'll pay just $11 per month.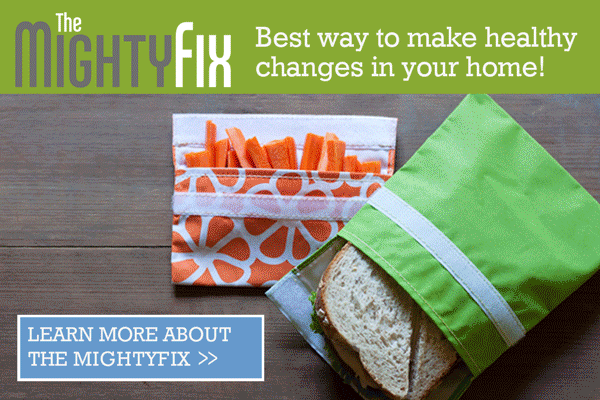 What exactly is the MightyFix?
I'm glad you asked!  MightyFix is a pretty cool new program from Mighty Nest.  Mighty Nest is an online shop stocked with nontoxic healthy-living products for your home, body and family. They've got lunch gear, kitchenware, baby care, cleaning products, and more.
And now, they've got the MightyFix!
How the MightyFix Works
If you've ever suffered from analysis paralysis when it comes to reducing toxins in your home, you will love the MightyFix.
→With your $11 per month subscription, you will receive a different nontoxic product each month.  Each item is a tried and true Mighty Nest favorite; each month you'll take a baby step towards a healthier lifestyle.
→MightyFix products are useful for households with or without children.
→All MightyFix items are valued at $11 or more.
→Shipping is free.  On top of that, you can add other Mighty Nest items to your order and those items ship for free, too!
→Another great part of the MightyFix is that you can cancel your subscription at any time.  There's no long term commitment and no fee to stop your subscription. Pay just $11 per month for as long or as short as you'd like!
→There is also an option to subscribe for a full year and get three months free.  This makes it even more affordable!
What's in the MightyFix?
I've been testing the MightyFix on my own dime for a few months now, and I've loved every single item:
Bee's Wrap (2)
Organic Wool Dryer Balls (3)
Lunchskins Reusable Food Bags (2)
In the months ahead, I expect to receive more sustainable products such as:
Reusable Glass Water Bottle
Reusable Produce Bags
Organic Dish Cloths
Gift Alert
Here's a great idea: the MightyFix would make a great gift for a friend or family member!
Have you ever given a magazine subscription as a gift?  I love magazines, but guess what: after I read them, they get thrown away or recycled.  Every MightyFix item is a reusable product that could help a friend (or yourself) make the transition to a healthier kitchen or lunch bag or laundry room.

Here's What To Do:
If you're ready to start your MightyFix with a set of 2 Bee's Wrap (large and medium), simply use this link to sign up.  You'll pay just $3 for your first month, and your set of Bee's Wrap will arrive at your door in about a week.
After that, you'll pay just $11 each month to receive another bestselling nontoxic item.  And remember: you can add on other products like laundry detergent, lunch gear, body care and more. All of it ships free with your MightyFix!
Have you tried Bee's Wrap or the MightyFix?  What did you think?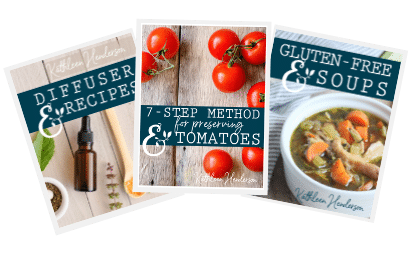 Sign up NOW for my best tips delivered weekly to your inbox!
You'll also get instant access to my library of free ebooks and resources.